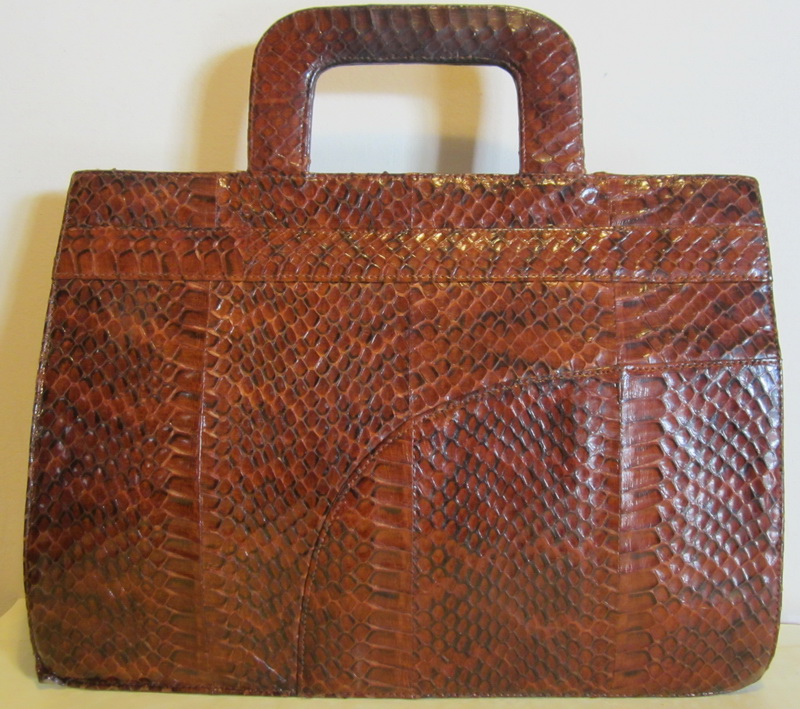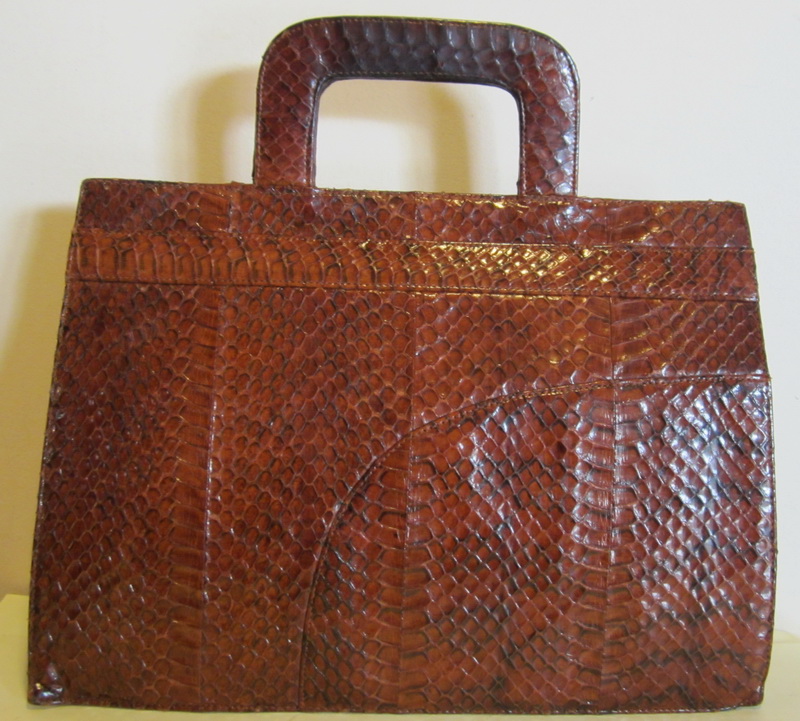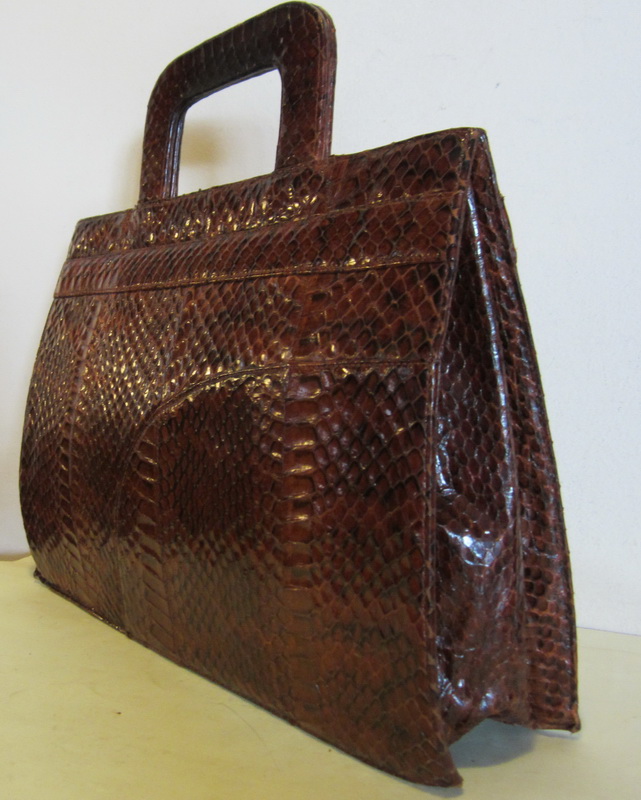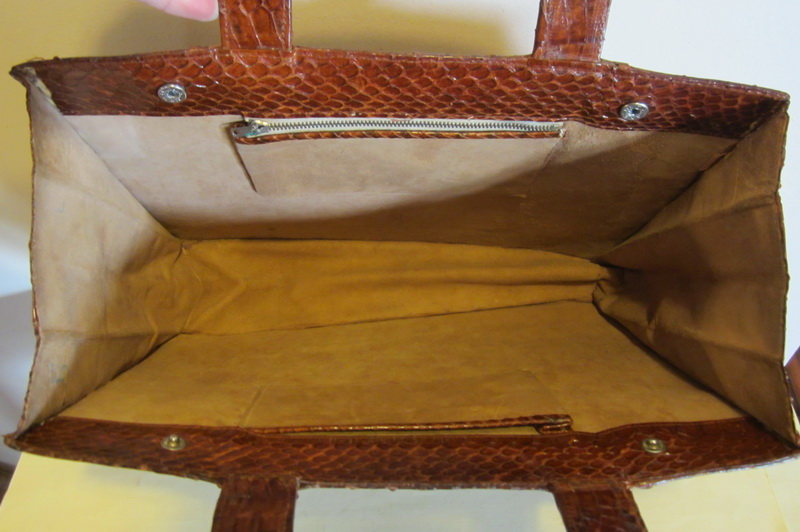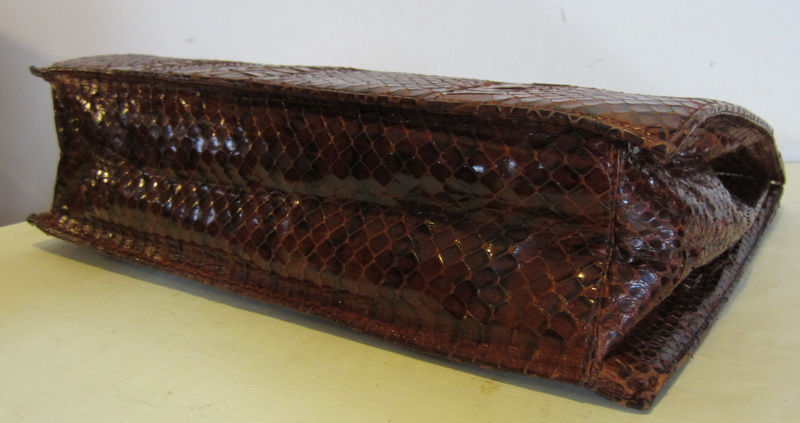 Mooie vintage python slangenleren aktentas. Soepel slangenleer. Korte handvaten met kleurverschil van gebruik. Suede leren voering. Opent met 2 drukknopen. 1 vak, en 2 kleine vakjes, afgeboord met slangenleer. Eentje met rits. Net groot genoeg voor A4 documenten
Mooie tas in zeer goede vintage staat!
Nice vintage python snake skin leather briefcase, with short handles (slight colour difference from use). Opens with push buttons. 1 pocket, and small snake skin trimmed pockets, one with zipper. Suede leather lining. Just big enough for A4 documents.
Great bag in very good vintage condition!
Merk: -
Hoogte: 25 cm high
Breedte: 34 cm wide
Diepte: 8 cm deep
Kleur: roestbruin / rust brown
Materiaal: Python slangenleer / python snake skin leather
Staat: zeer goede vintage staat! / very good vintage condition!!
SOLD