B82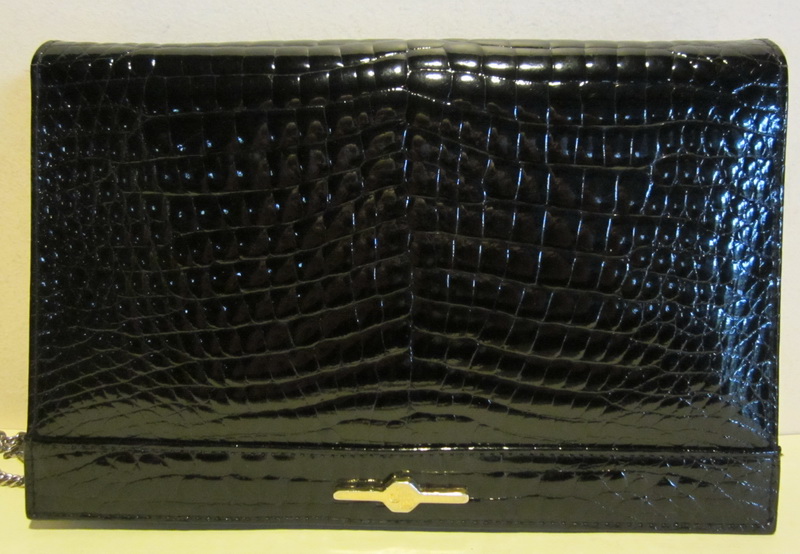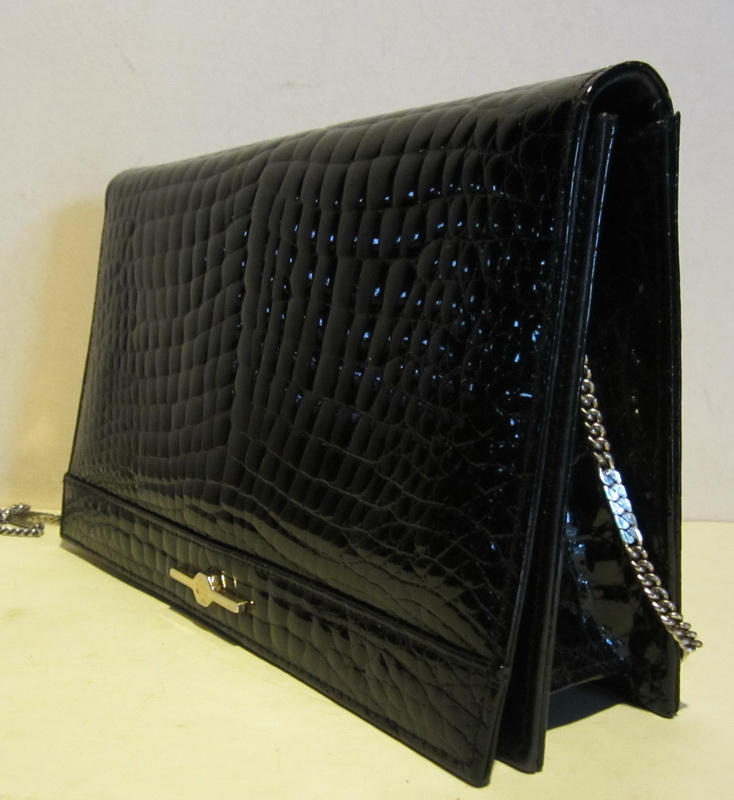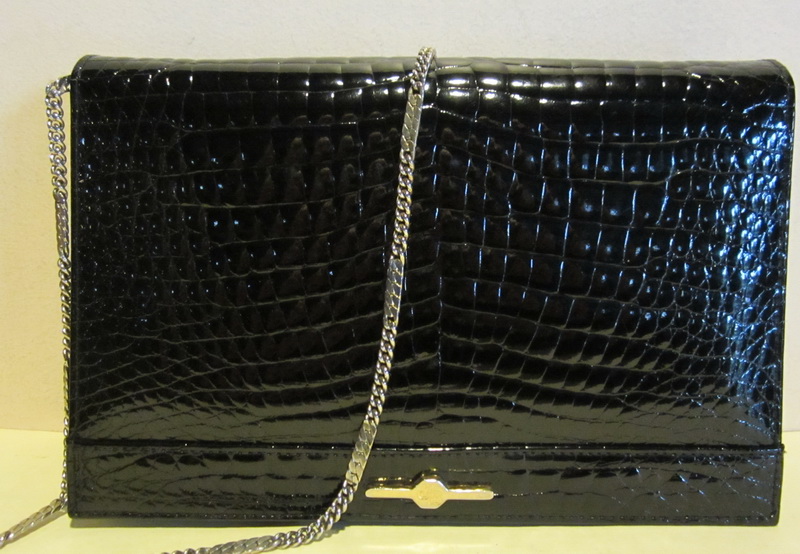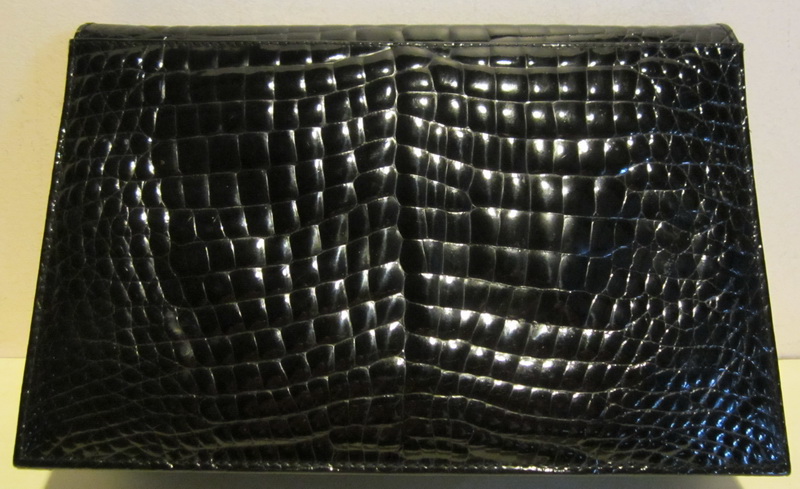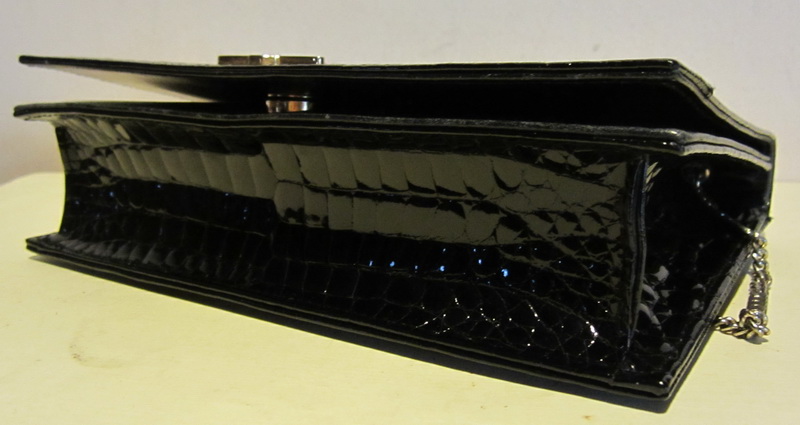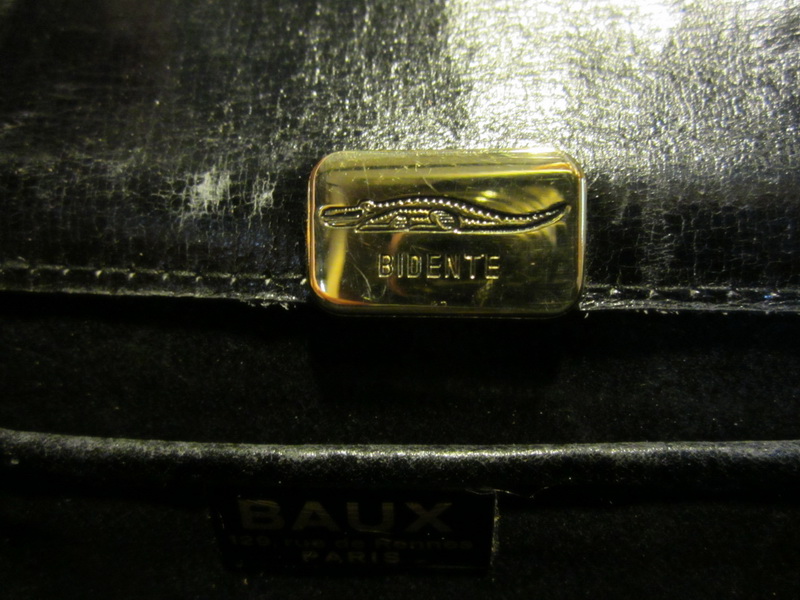 Schitterende zwarte vintage hoogglanzende cocco bidente leren avondtas of clutch, met ketting. Sluit met drukknoop. 1 vak en klein open vakje. Leren voering.

Cocco Bidente is een croco tekening op leer. De kwaliteit van de hoogglanzende Cocco Bidente tassen uit de jaren '80 en '90 waren uitzonderlijk hoog!!
Structuur en stijl zijn gelijk aan echte krokodillenleren tassen, maar cocco bidente tassen zijn wel goedkoper. De karakteristieken zijn vrijwel hetzelfde en vandaar héél moeilijk te onderscheiden!! Zelfs een expert kan zich hier vergissen en denken dat het om een echte krokodillenleren tas gaat!!

Hoge kwaliteit!!

Prachtige tas in zeer goede staat!!
Gorgeous vintage high gloss cocco bidente leather evening bag, clutch with chain. The chain can be hidden inside the bag. Closes with gold push button. in very good condition! 3 pockets with small zippered one. Fine leather lining.

Cocco Bidente is embossed calfs skin leather, imitating crocodile. The quality of vintage embossed leathers varies a lot. The bags from the 1980s-1990s made from Bidente Crocodile (Cocco Bidente) are especially good! They can even fool experts! The structure and a style are similar to genuine crocodile, but at a lower price.
The characteristics of brightness and duration are the same as genuine crocodile skin which are nearly indistinguishable.

High quality!!

Lovely bag in very good condition!

Merk: JB, cocco bidente, Paris
Hoogte: 15 cm high
Breedte: 23 cm wide
Diep: 5 cm Deep

drop chain: 45 cm
Kleur: zwart / black
Materiaal: hoogglanzende, cocco bidente crocodile leer / high gloss cocco bidente leather
Staat: zeer goede vintage staat! / very good vintage condition!!
SOLD