B77/RB77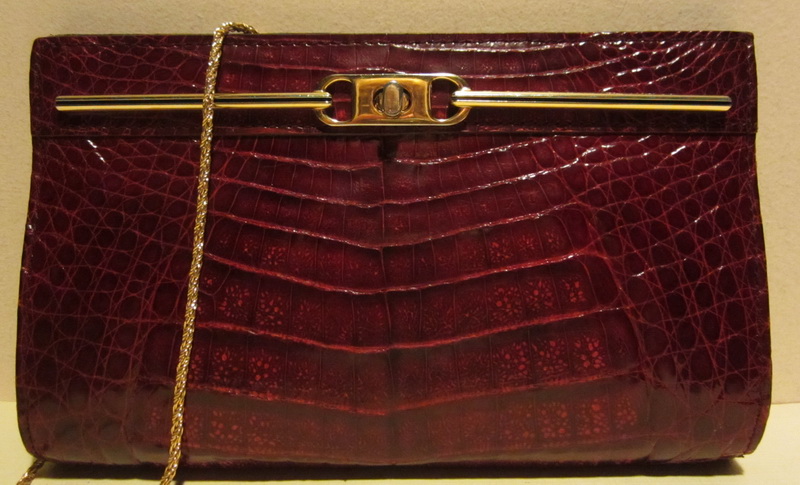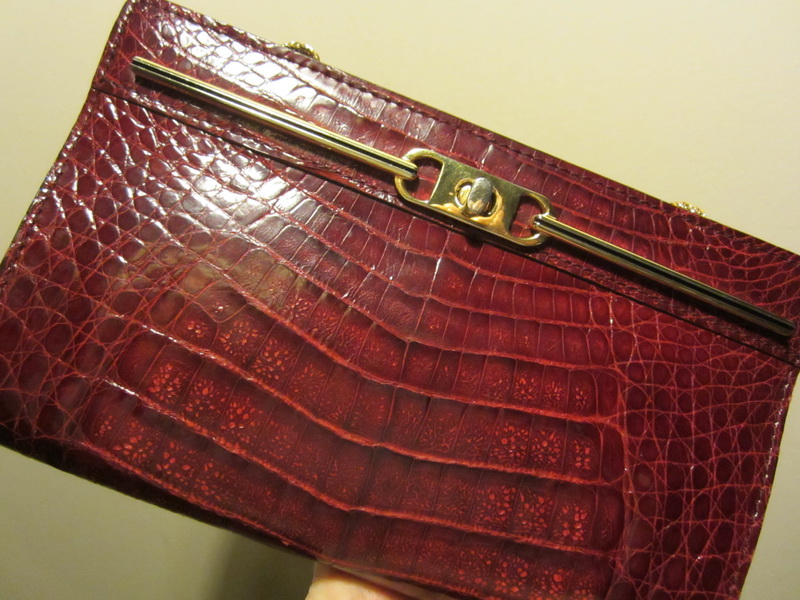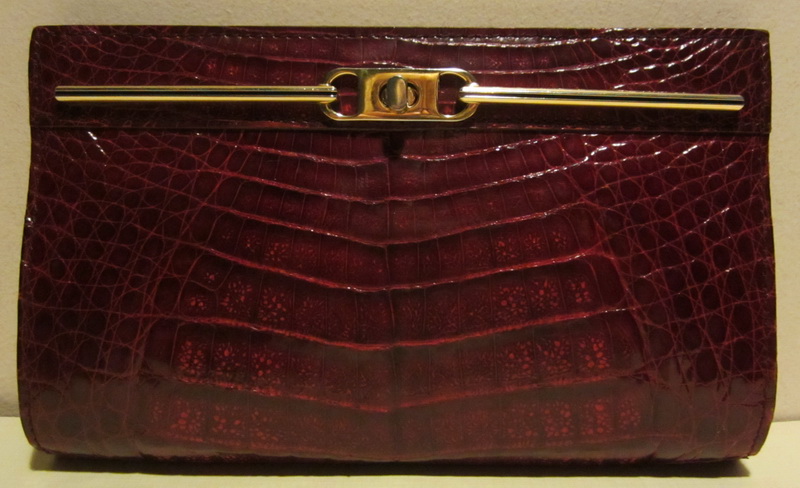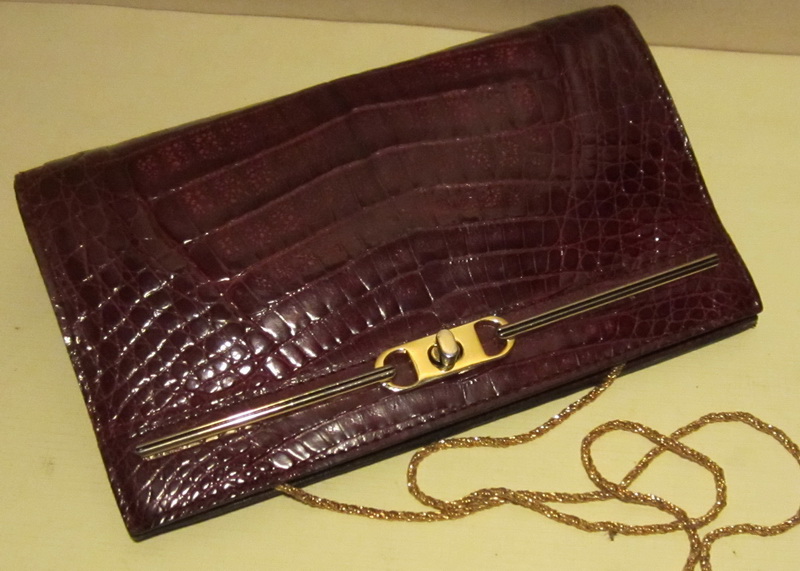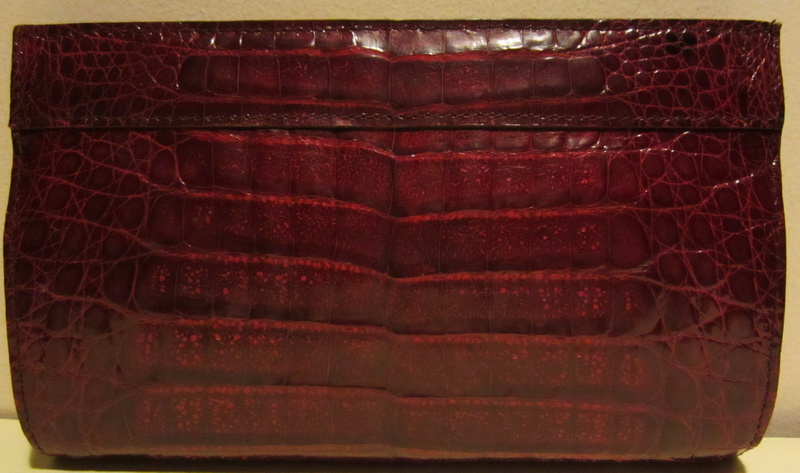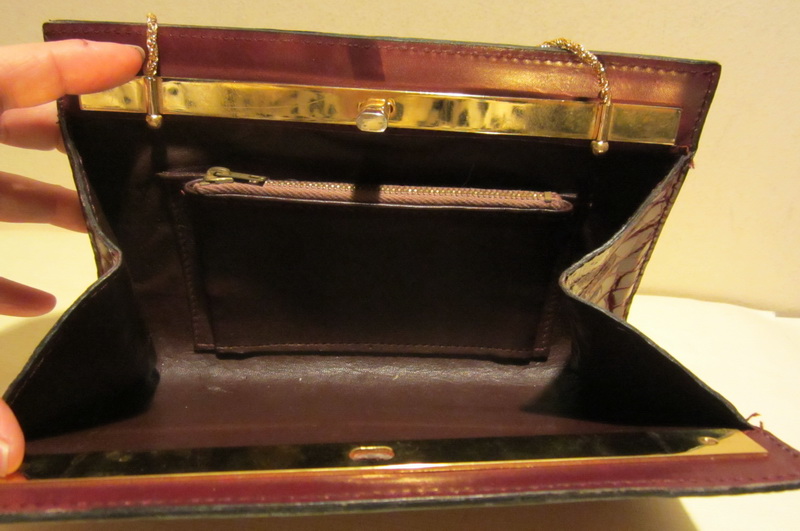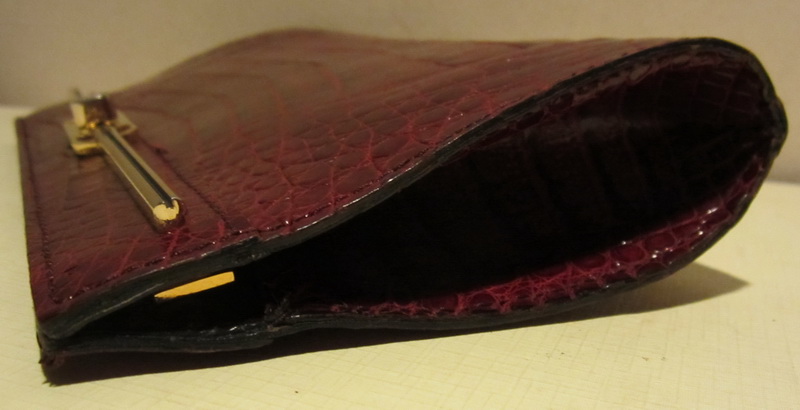 Schitterende kersenrode krokodillenleren avondtas, clutch. Ketting kan binnenin opgeborgen worden. Leren voering. 1 vak en 2 kleine vakjes, eentje met rits. Sluit met goudkleurig draaislot. De zacht glanzende croco huid is in uitstekende staat! Prachtig tasje!

Heel mooie tas in zeer goede staat!

Fabulous v

intage cherry red crocodile belly skin leather evening bag or clutch. The gold coloured chain can be hidden inside. The bag closes a gold coloured turning snap. 1 pocket and 2 small pockets, on slip in and one zippered. Leather lining. The glossy croc skin is in near mint condition! Superb quality!!
Gorgeous crocodile leather clutch in excellent condition!!

Merk: -
Hoogte: 13,5 cm high
Breedte: 22 cm wide
Diepte: 4 cm deep
drop 33 cm
Kleur: kersenrood / cherry red
Materiaal: krokodillenleer/ crocodile leather
Staat: uitstekende staat! / excellent condition!!
SOLD