B62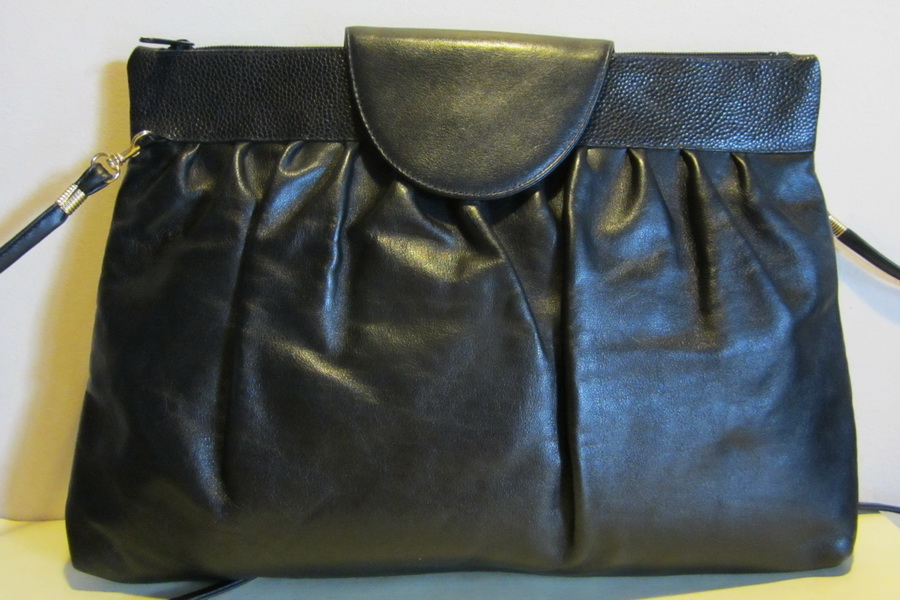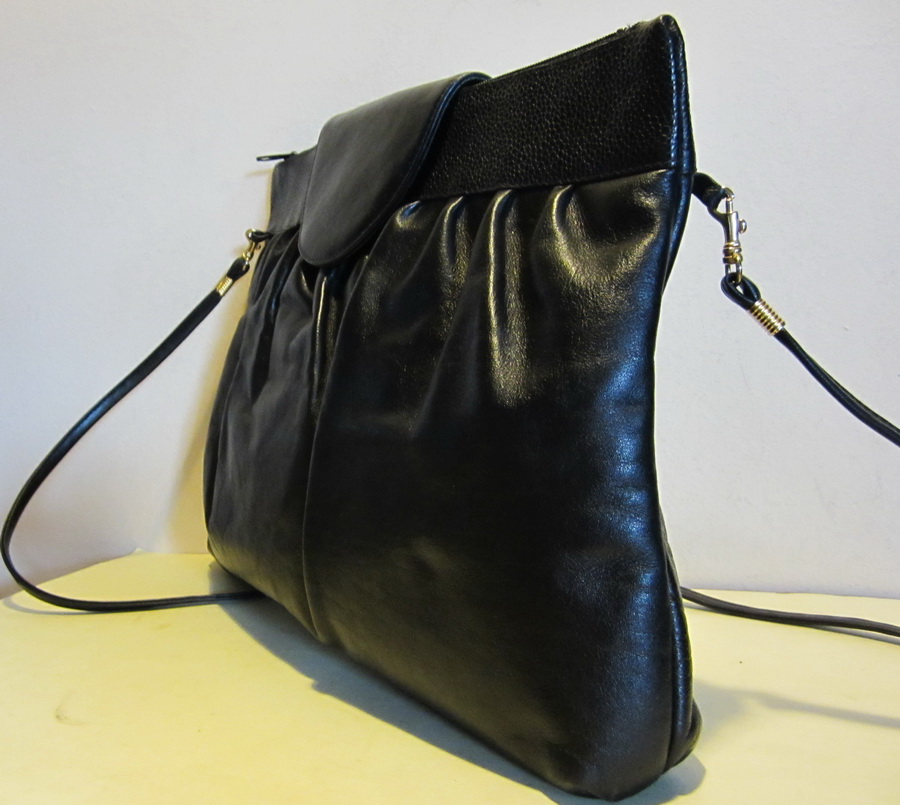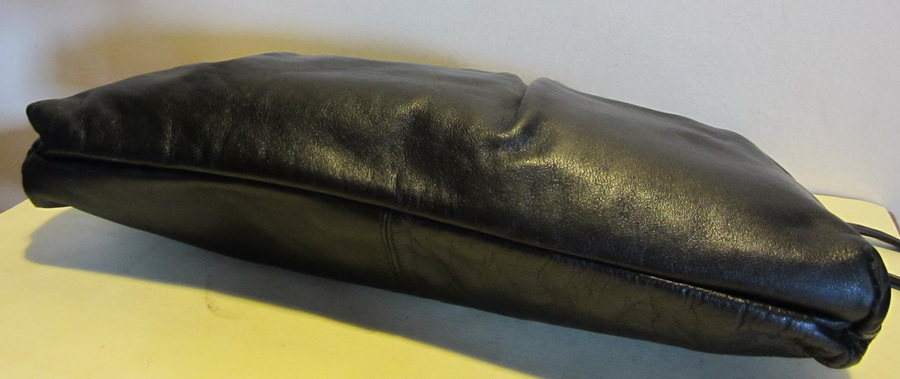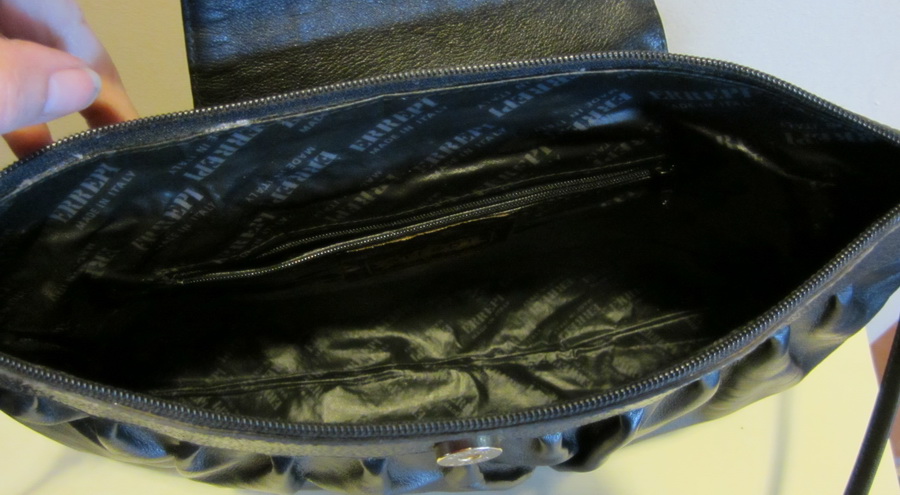 Een mooie grote Italiaanse vintage leren clutch. Verwijderbaar schouderriempje. 1 vak, en klein vakje met rits. Sluit met rits en flap met drukknoop. Vinyl voering. Errepi, Italy
Mooie clutch in uitstekende staat!!
Lovely vintage black leather clutch, evening bag. 1 pocket and 1 small pocket with zipper. The bag closes with a zipper and flap with push button. Vinyl lining. Errepi, Italy
Great bag in very good condition!!
Merk: Errepi, Italy
Hoogte: 27 cm high
Breedte: 38 cm wide
Diep: 7 cm deep
Kleur: zwart / Color: black
Materiaal: leer / leather
Staat: uitstekende staat! / near mint condition!
65 euro