RB33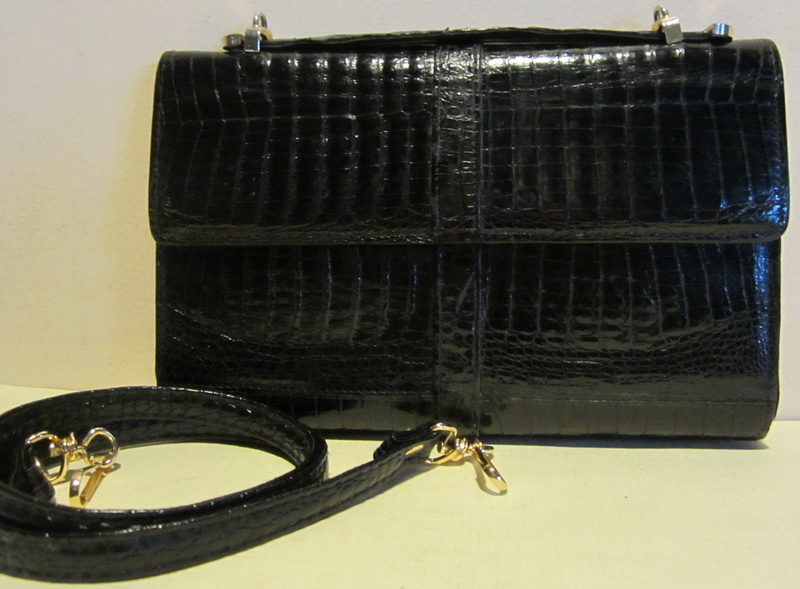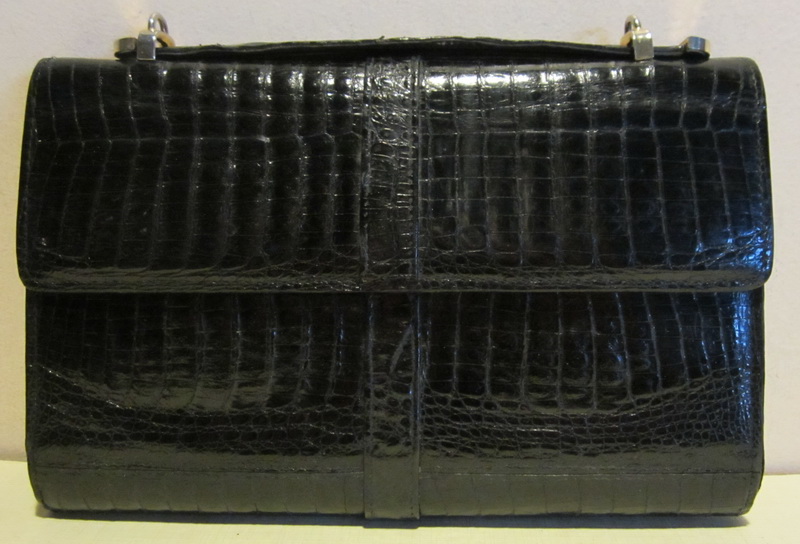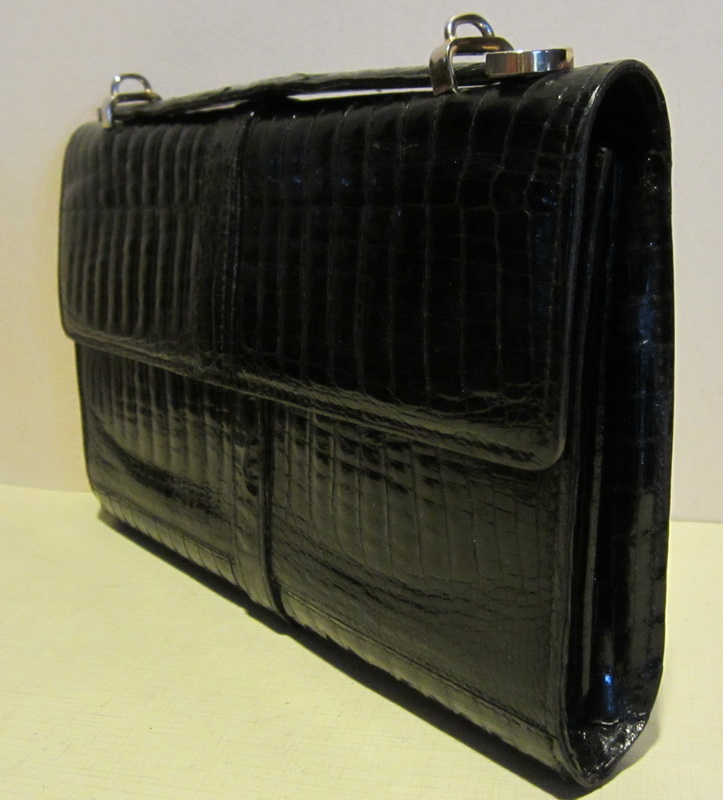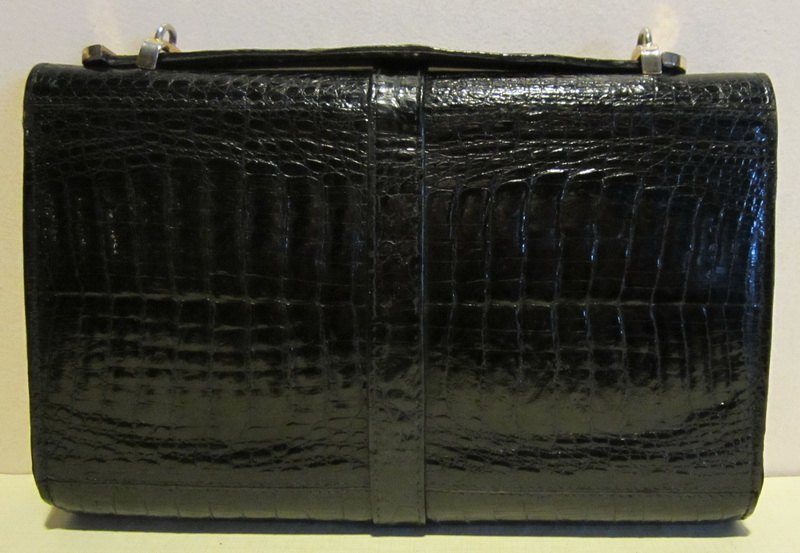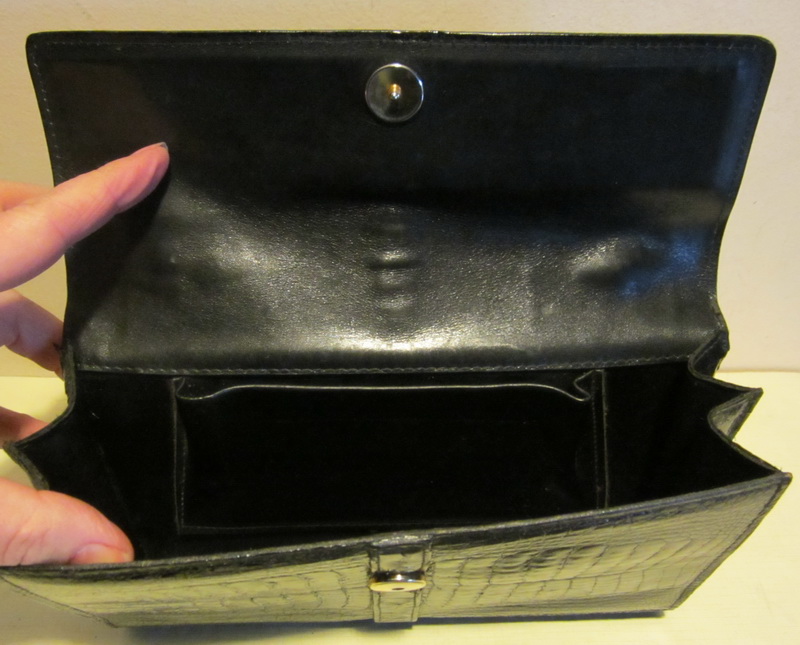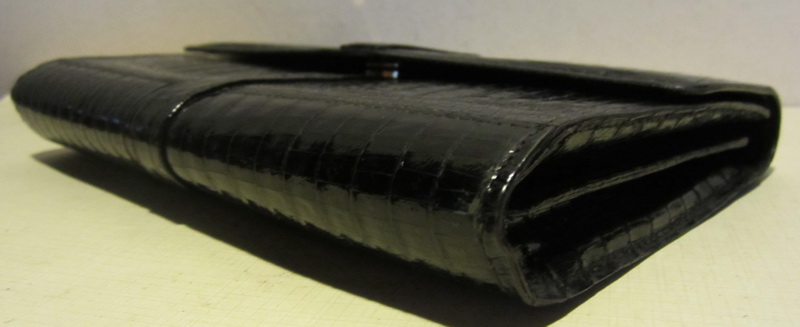 Schitterende baby krokodillen leren avondtas, clutch met kort platliggend handvat en verwijderbaar schouderriempje. Volledig in croco. Zeer fijne leren voering. Sluit met drukknoop. 1 vak en klein open vakje. De soepele, zacht glanzende croco huid is in zeer goede staat!
Prachtig tasje, superbe kwaliteit in zeer goede staat!!
Fabulous vintage baby crocodile leather evening bag with short flat lying handle and detachable strap. The whole bag is in baby crocodile leather. Closes with push button. Superb leather lining. 1 pocket and one small slip in pochet. The supple, glossy croc skin is in very good condition!!
Superb quality!!
Top quality crocodile leather bag in very good condition!!
Hoogte: 14,5 cm high
Breedte: 22 cm wide
Diepte: 4 cm deep
Drop: 40 cm
Kleur: zwart /black
Materiaal: baby krokodillenleer/ baby crocodile leather
Staat: zeer goede staat! / very good condition!
SOLD