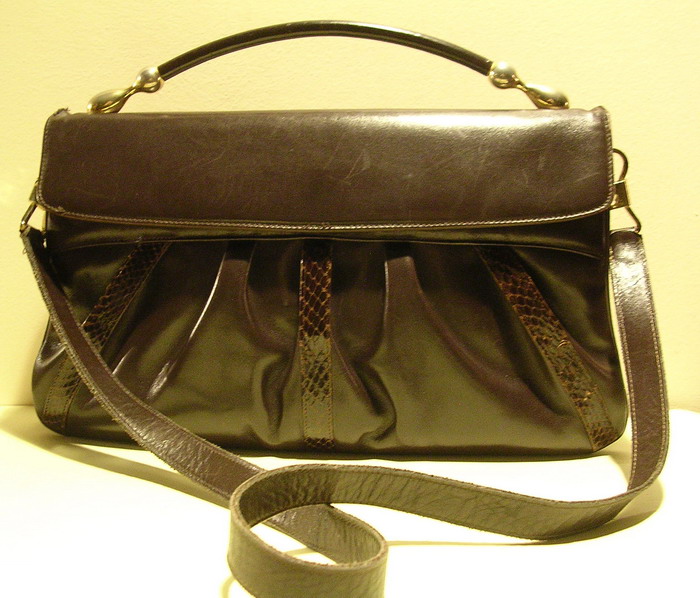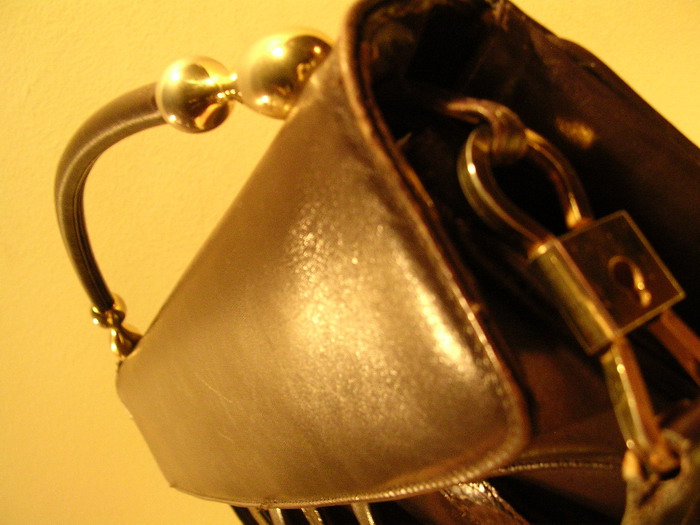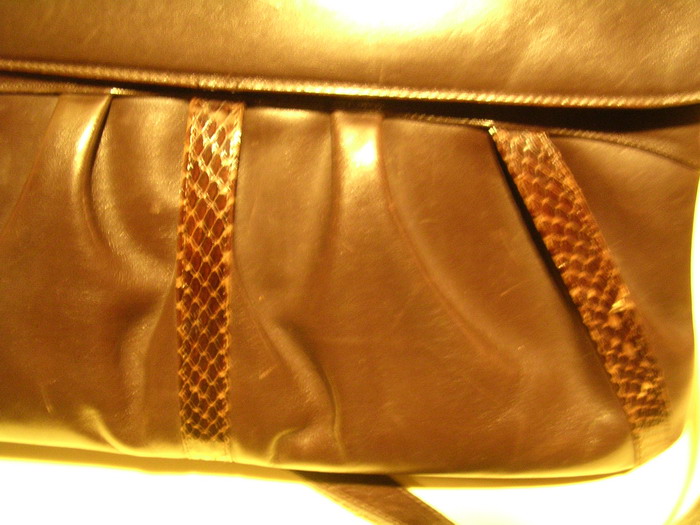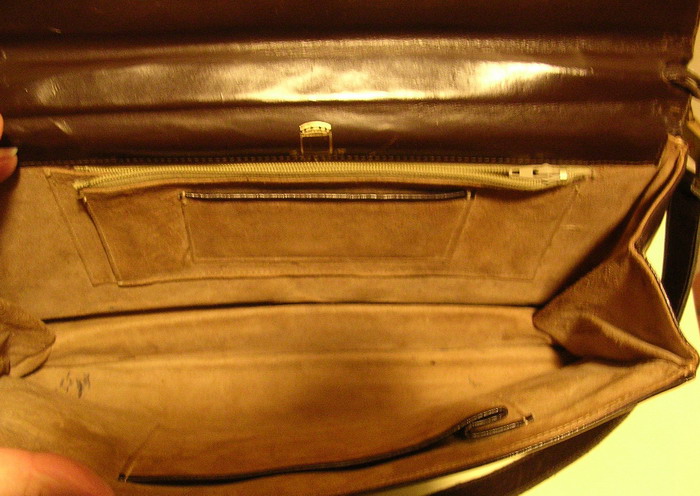 Een mooie vintage bruin leren tas met lange riem, en stijf kort met leer overtrokken metalen handvat. De tas heeft mooie plooien met slangenleren accenten. Tas met binnenin 1 groot vak, met zijvakjes, eentje met rits. De tas sluit met een flap met een drukknoop. Leren voering. Enkele biclijntjes in de tas op de bodem. jaren '70.
Chique tas, met mooie details en zeer stijlvolle afwerking. Goede vintage staat!!!

Great vintage brown leather bag with long strap and short rigid, leather covered metal bar. Real snake skin accents on the front. 1 big pocket with small several small pockets, one zippered. Closure with snap. Leather lining. Some inkt lines inside on the bottom. seventies.

Very nice leather bag, very stylish with fine details, in good vintage condition!!


Merk: -
Hoogte: 20 - 26 cm high
Breedte: 33 cm wide
Hengsel: kort en lang handvat / short and long handle
Kleur: bruin / brown
Materiaal: leer / leather
Staat: goede vintage staat! good vintage condition!!
40 euro