38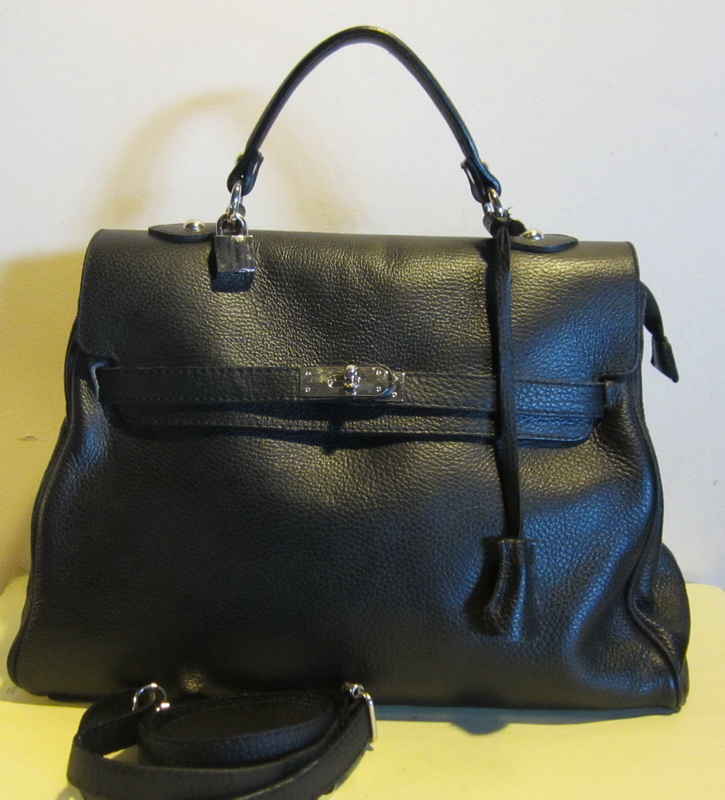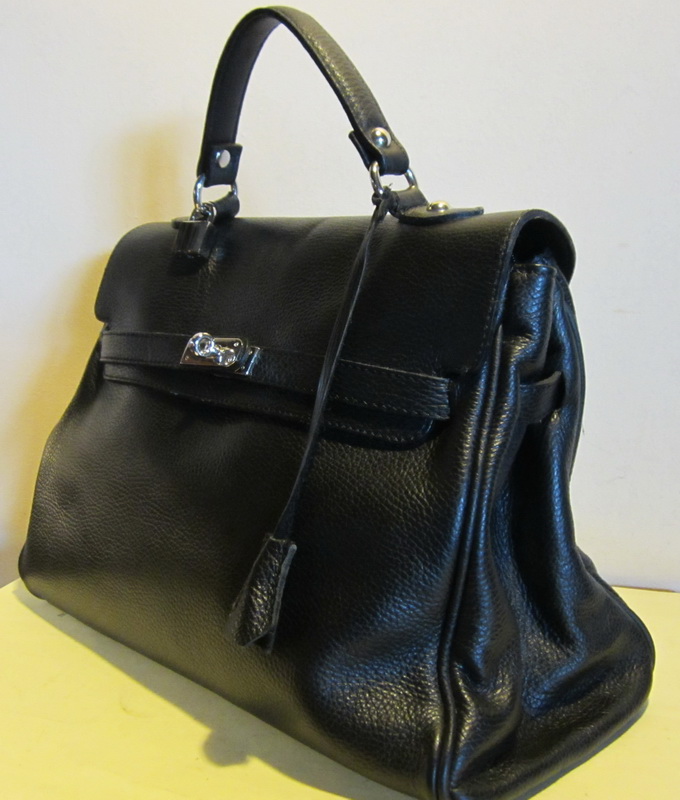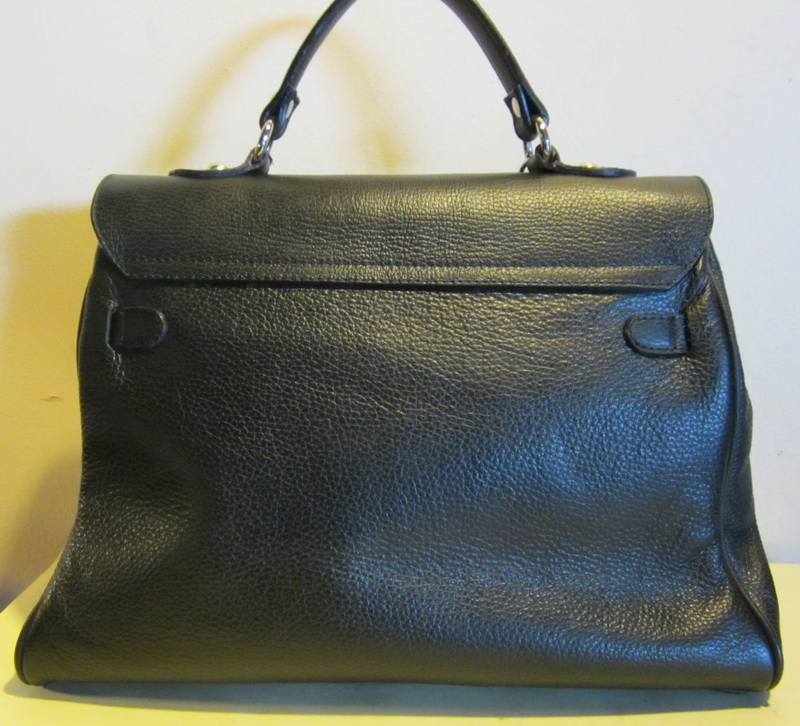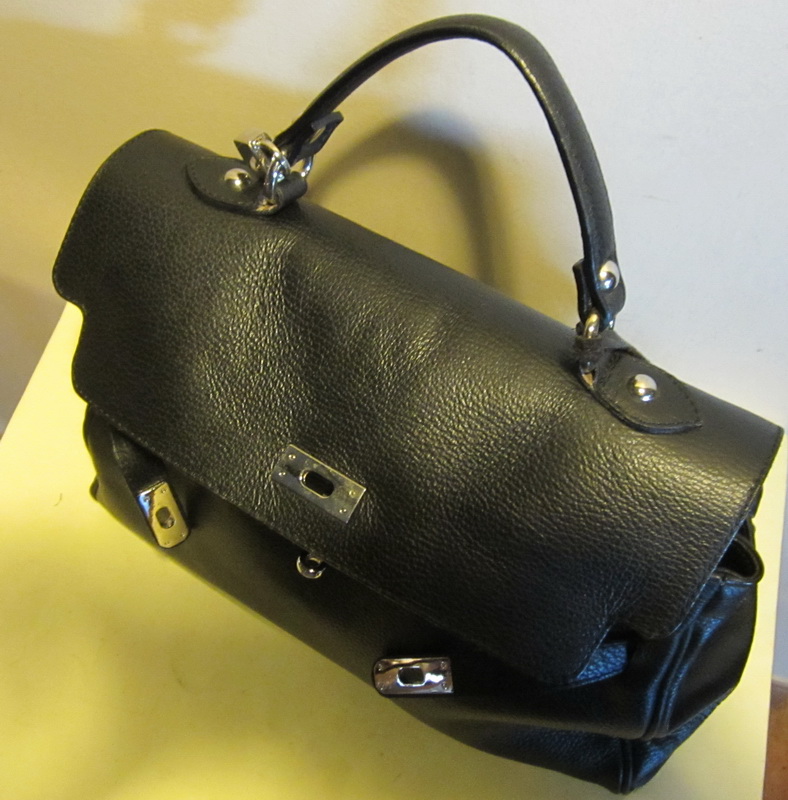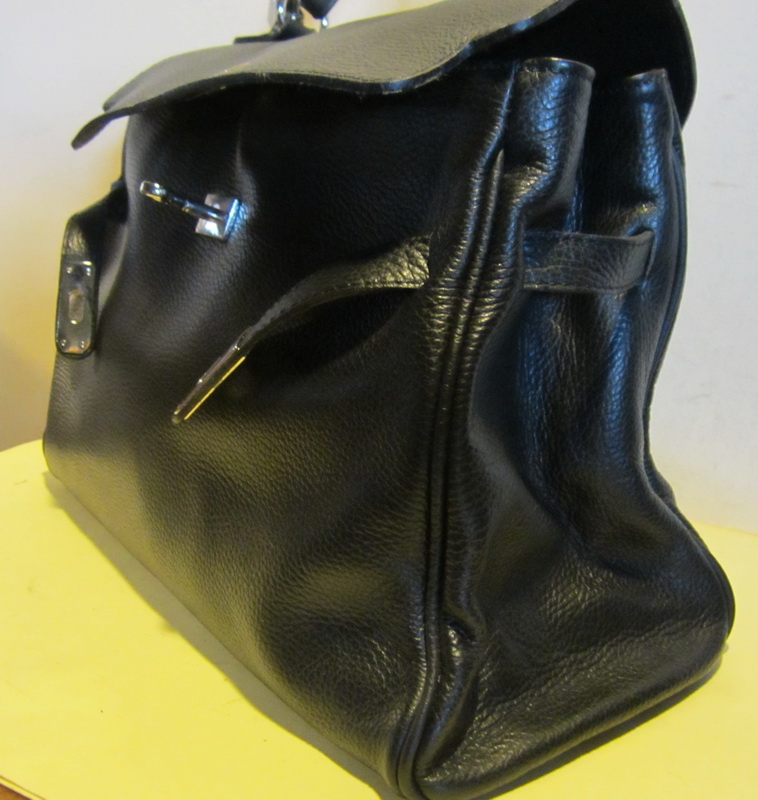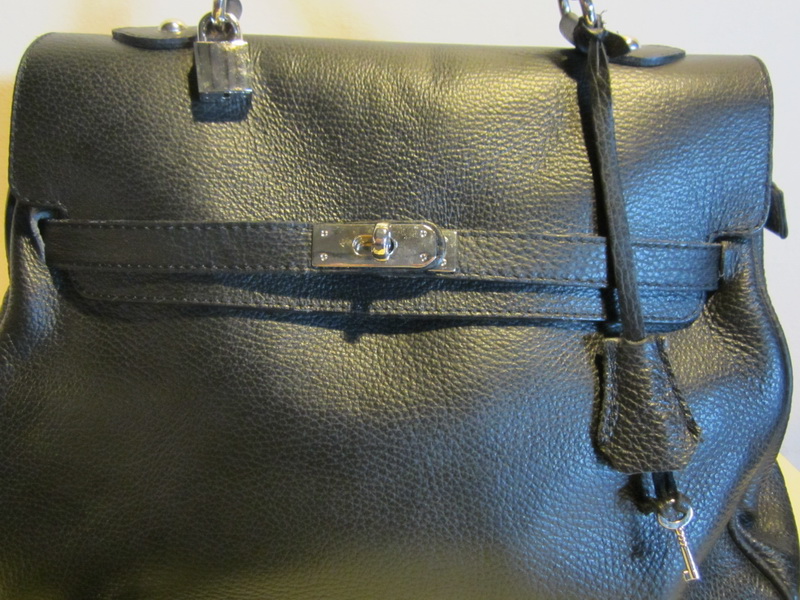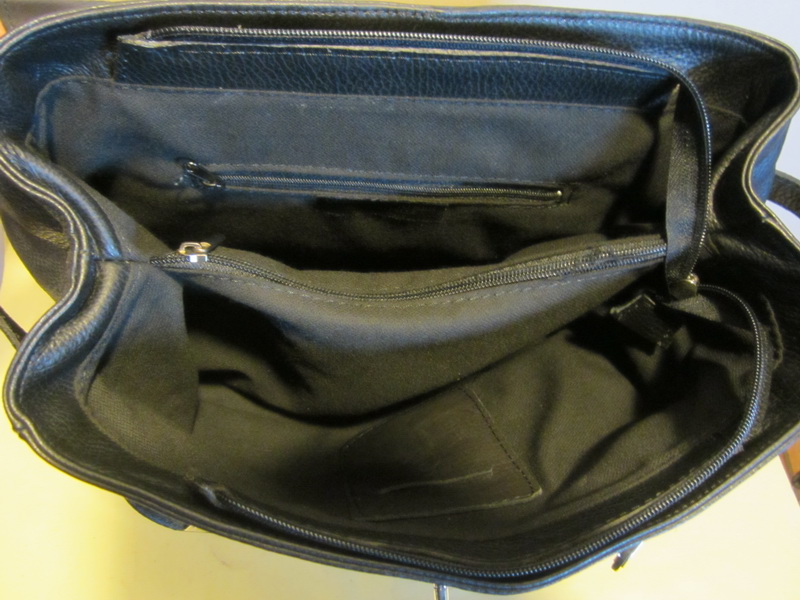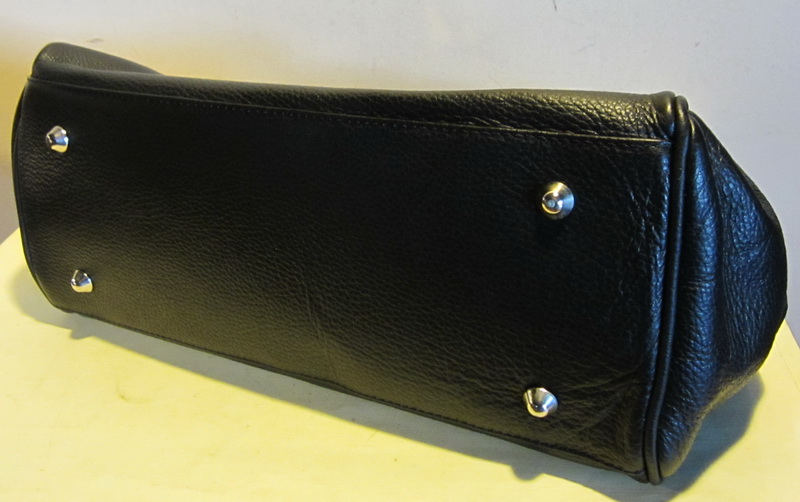 Prachtige XL zwarte leren handtas, Kelly model. Met slot en sleutel in clochette. Kort handvat en lange schouderriem! Soepel gekorreld togo leer waar ook vaak de echte Hermes tassen van gemaakt zijn. Opent met riempjes en draaislot . Binnen nog een extra rits onder de flap om af te sluiten. Stoffen voering. 2 vakken, tussenvak met rits, en klein vakje met rits. Zilverkleurig metaalwerk. 4 metalen voetjes, ter bescherming van de bodem.
Togo leer is heel soepel kalfsleer. Het voelt plooibaar aan. Togo leer is ook gekorreld, dit maakt de tas resistent tegen krassen!

Mooie handtas in zeer goede staat.

Beautiful XL black leather handbag, Kelly model, with lock and key in clochette! Supple pebbled togo leather, many of the real Hermes bags are made of togo leather. Short handle and long shoulder strap. Closes with straps and turning snap closure; also an extra zipper closes the bag under the flap. Fabric lining. 2 pockets, one zippered pocket in between; and small zippered one. Silver coloured metal work. 4 metal feet to protect the bottom.
Togo leather is soft calf leather. It feels pliable, and will 'give' if you push the bag from the top. Togo leather is textured, pebbled , which makes the bag resistant to scratching.
Great bag in very good condition.
Merk: -
Hoogte: 28 cm high
Breedte: 33-30 cm Wide
Diep: 15 cm deep
Drop: max 50 cm
Kleur: zwart / Colour: black
Materiaal: leer / leather
Staat: zeer goede vintage staat / very good vintage condition!
SOLD