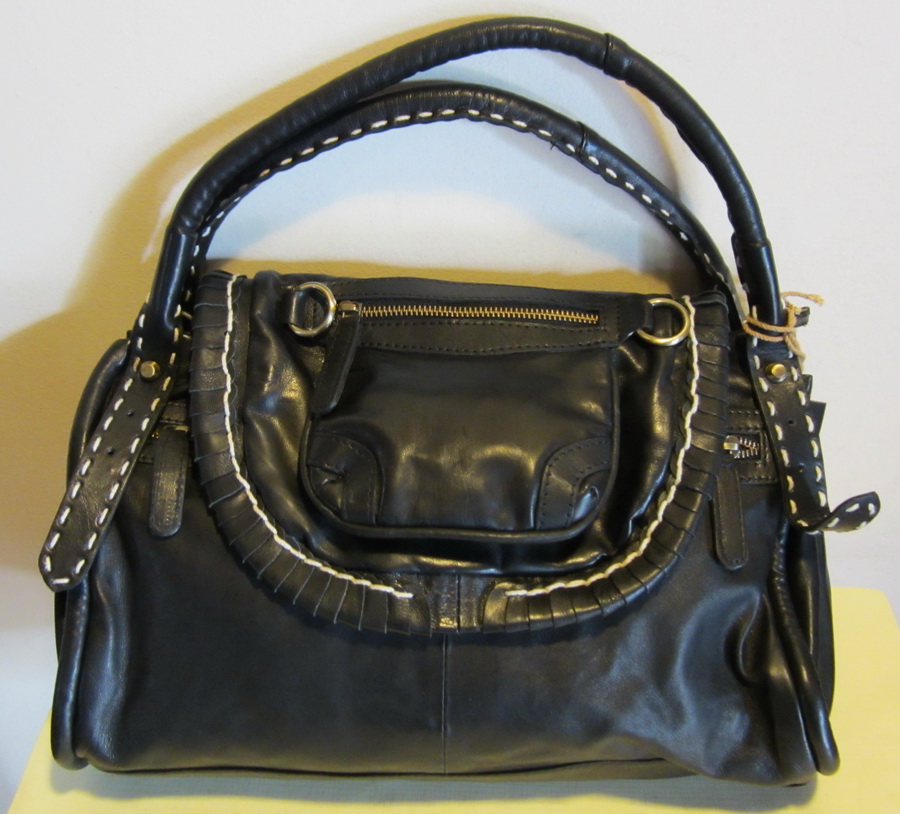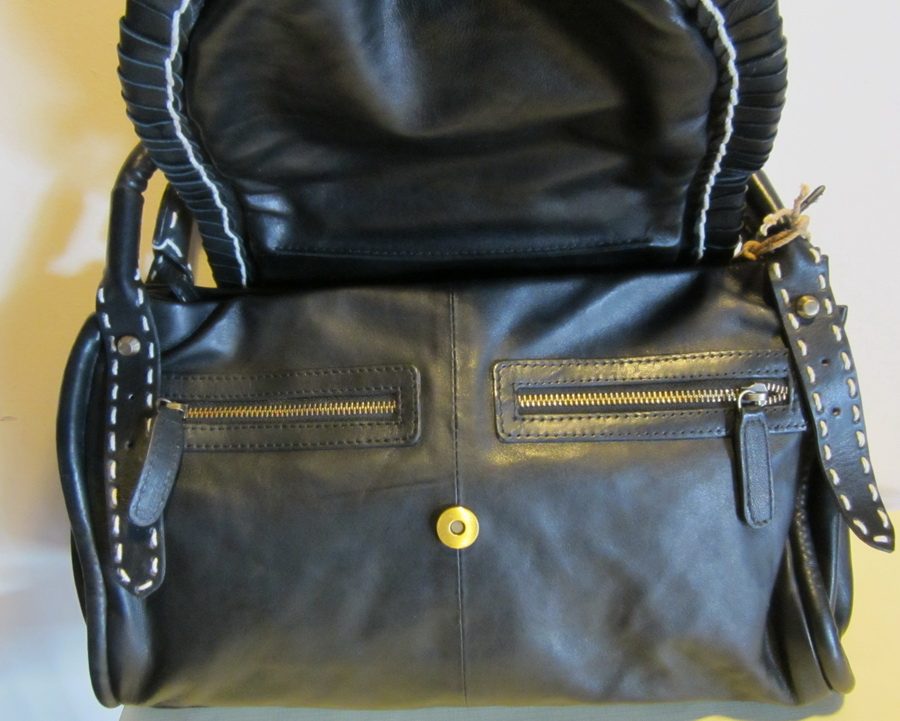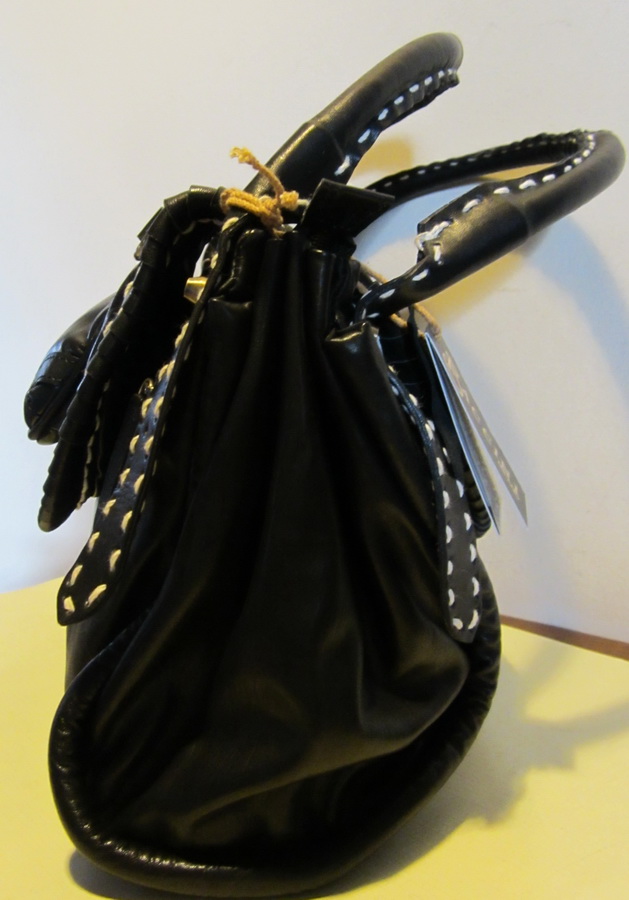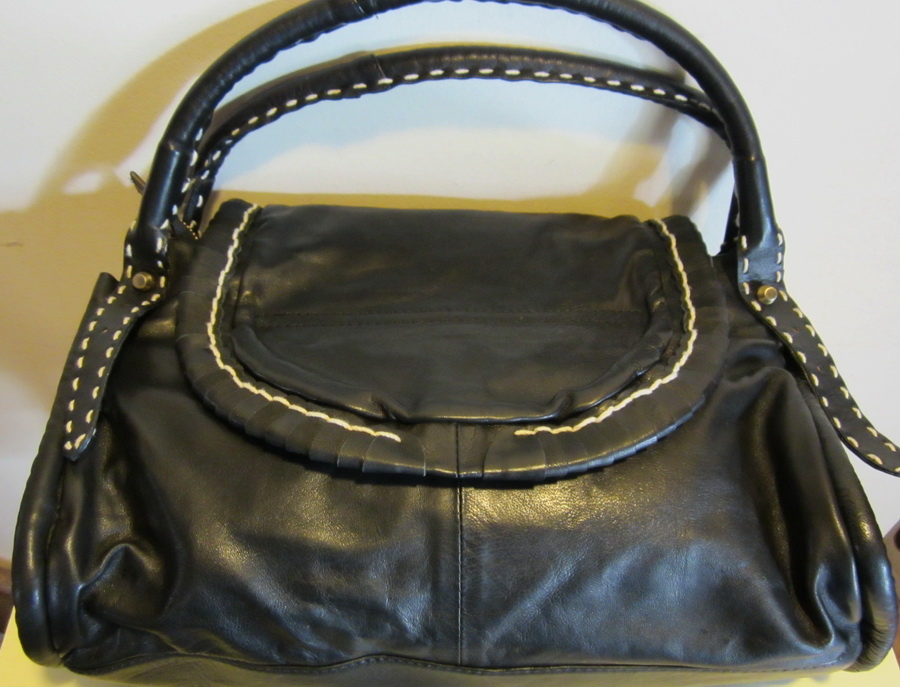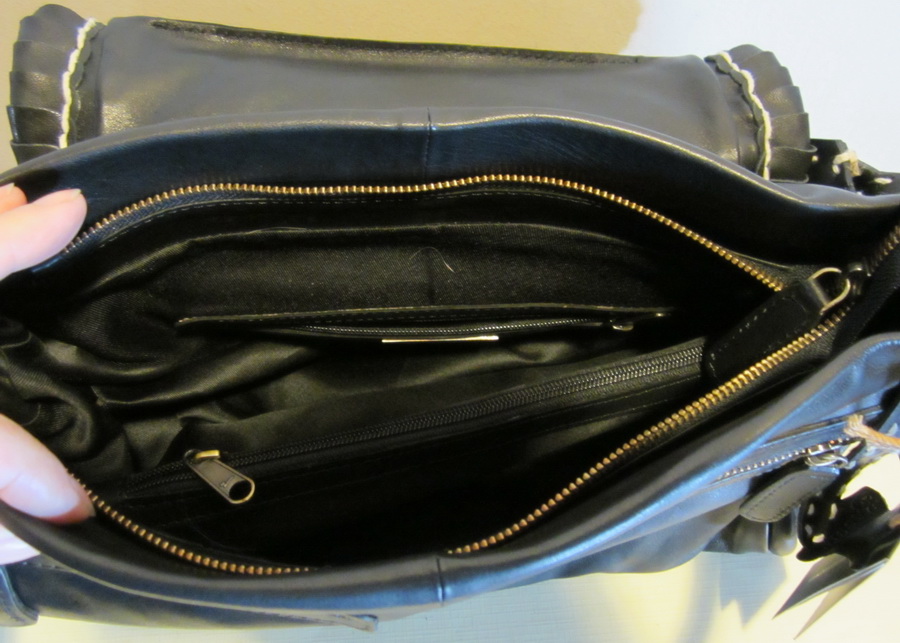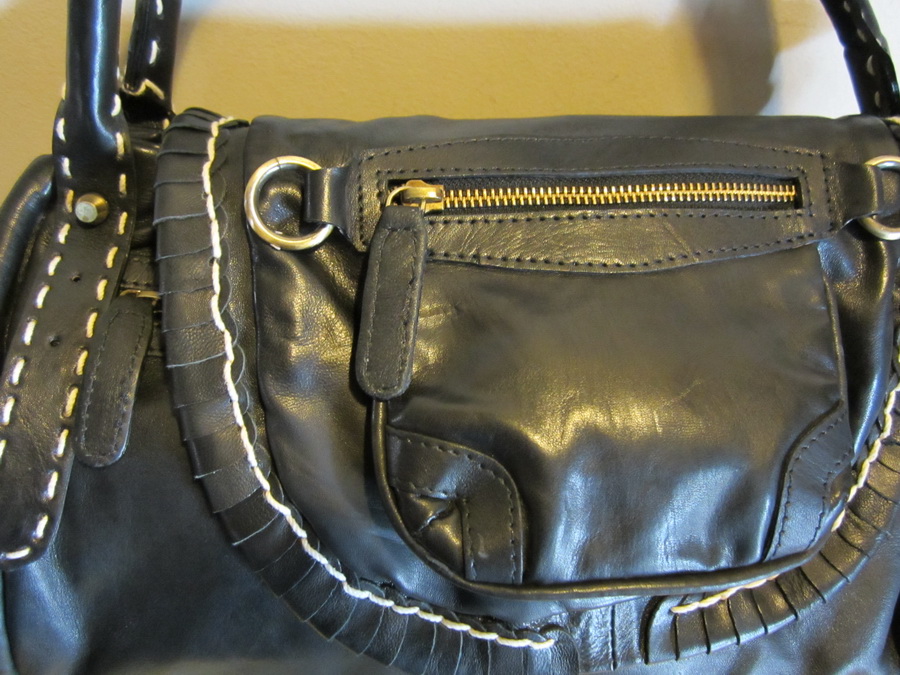 Prachtige
soepele Italiaanse zwarte kalfsleren tas, handtas met witte stiksels ! 2 halflange handvaten! Opent met rits . 2 vakken met tussenvak met rits. apart klein zakje met rits. Op de flap klein vakje vooraan en onder de flap 2 kleine vakjes met rits. Stoffen voering.
Baccini, Milano, Italy
.


Hele mooie hoge kwaliteitstas in nieuwe staat, met etiket!
Beautiful black lamb skin leather Italian handbag, white stitches and with half long handles. Zipper closure. 2 pockets with flat zippered pocket in between; and small zippered pocket. Outside on the flap a small purse and under the flap 2 zippered pockets. Fabric lining. Baccini, Milano, Italy.
This exquisite high quality bag is in mint condition!
Merk: Baccini, Milano, Italy.
Hoogte: 26 cm high
Breedte: 36/34 cm WideH
Diep: 11 cm wide
Kleur: zwart / Colour: black
Materiaal: kalfsleer / lamb skin leather
Staat: uitstekend / mint!!
135 euro