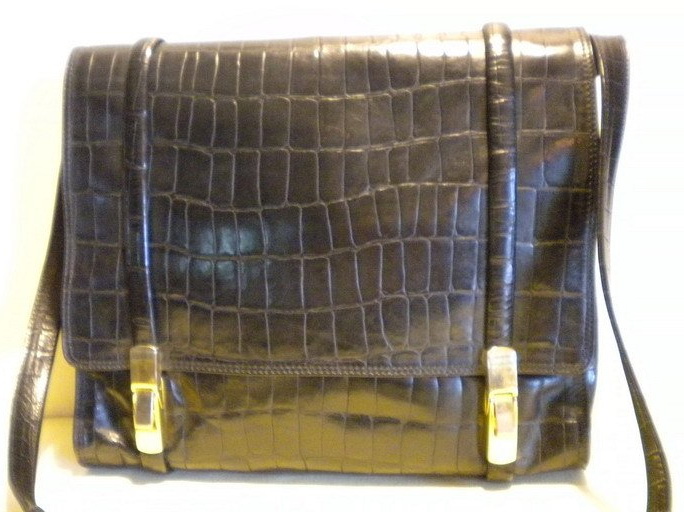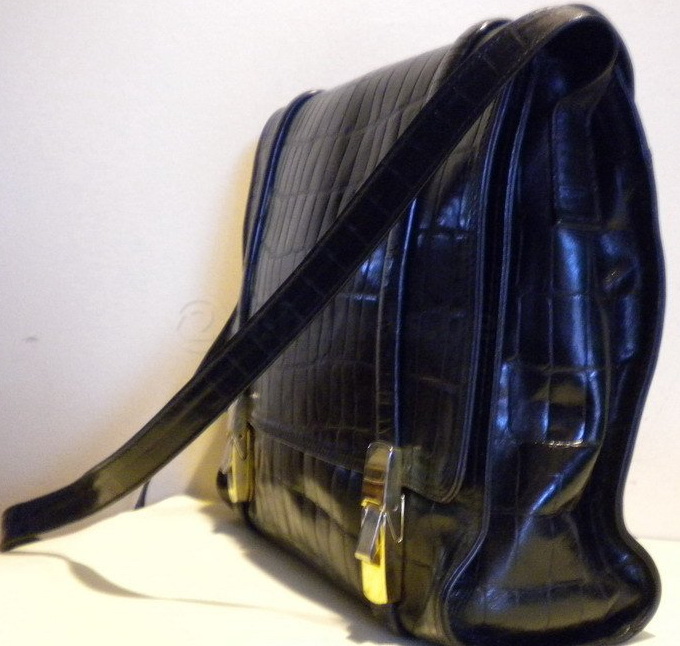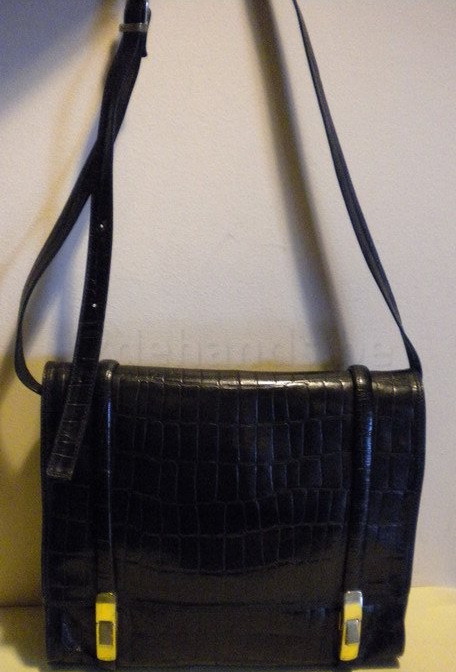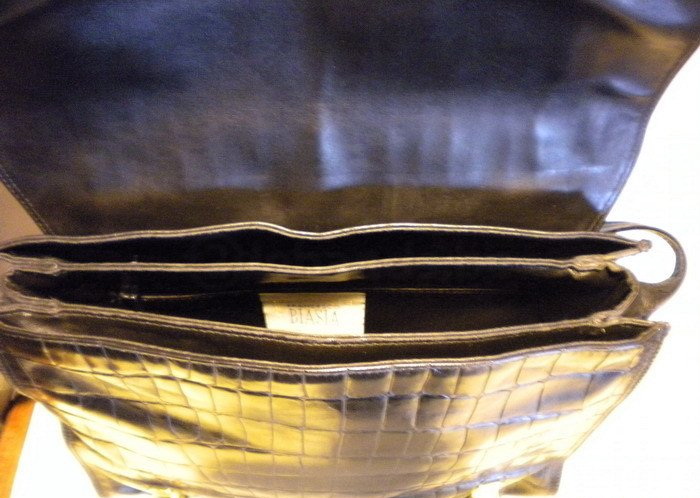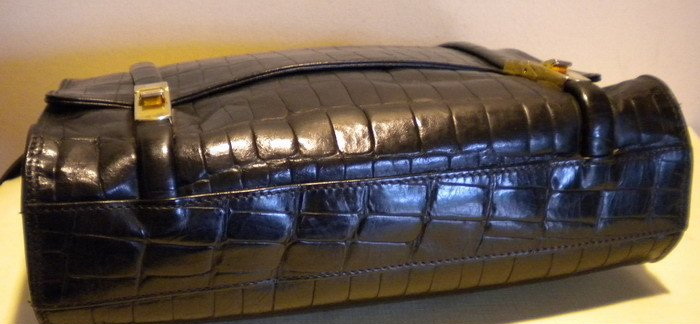 Schitterende Italiaanse vintage schoudertas in zwart leer met croco look, met verstelbare lange riem. Vinyl voering. De tas sluit met 2 clipsen. 3 grote vakken. met achteraan klein zakje met rits. Schitterende vintage tas, van het bekende merk kwaliteitsmerk Francesco Biasia!!!!
Super mooie tas in zeer goede vintage staat!
Very lovely Italian black leather shoulder bag in croco look, with adjustable long handle. Bag closes with 2 clips. 3 big pockets, and small zippered pocket. Vinyl lining. Quality bag by Francesco Biasia in very good condition.
Gorgeous vintage bag, in very good vintage condition !


Merk: F. Biasia, Italy
Hoogte: 26 cm high
Breedte: 28 cm wide
Diep: 7 cm deep
Hengsel: lange riem / long handle
Kleur: zwart / black
Materiaal: leer / leather
Staat: zeer goede vintage staat! / very good vintage condition!!
85 euro