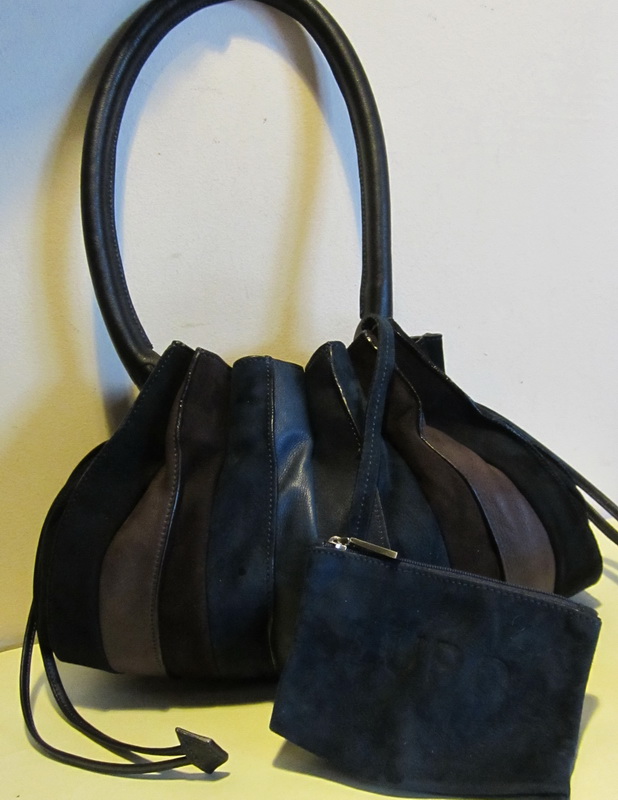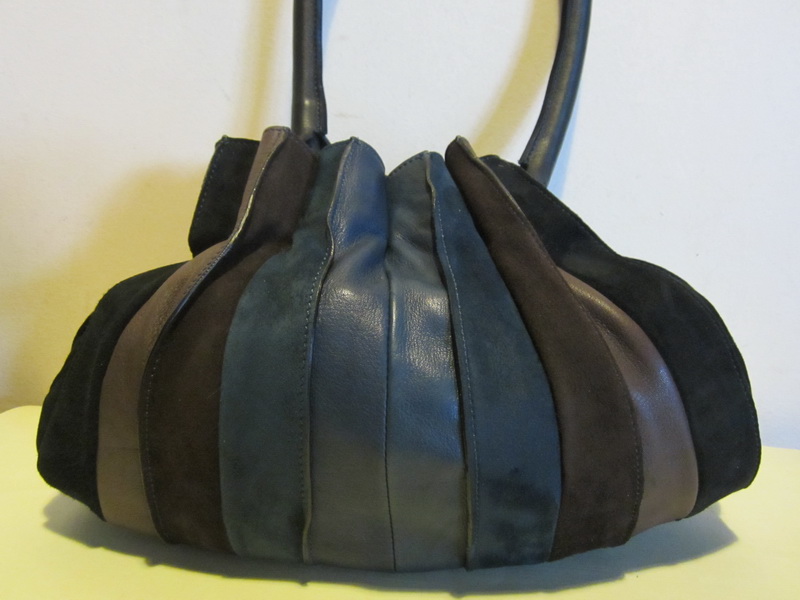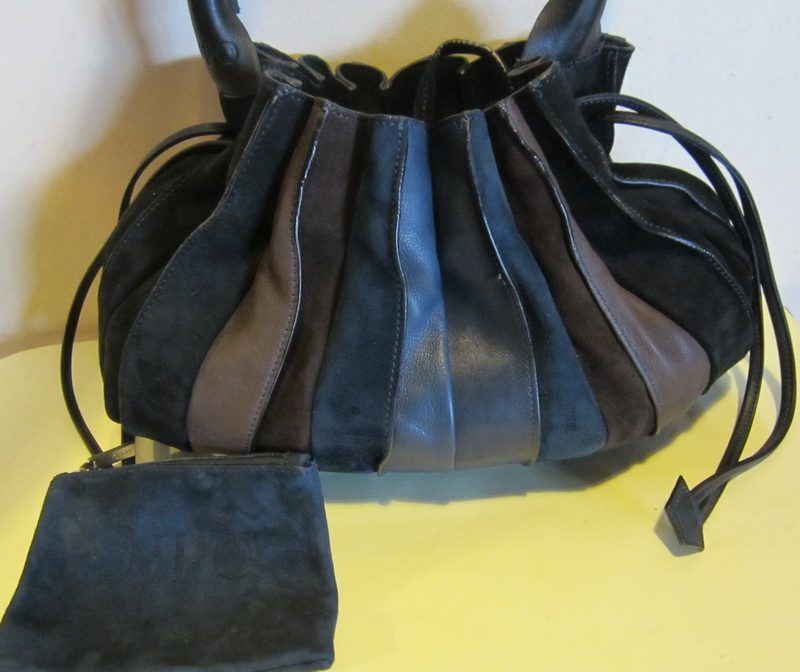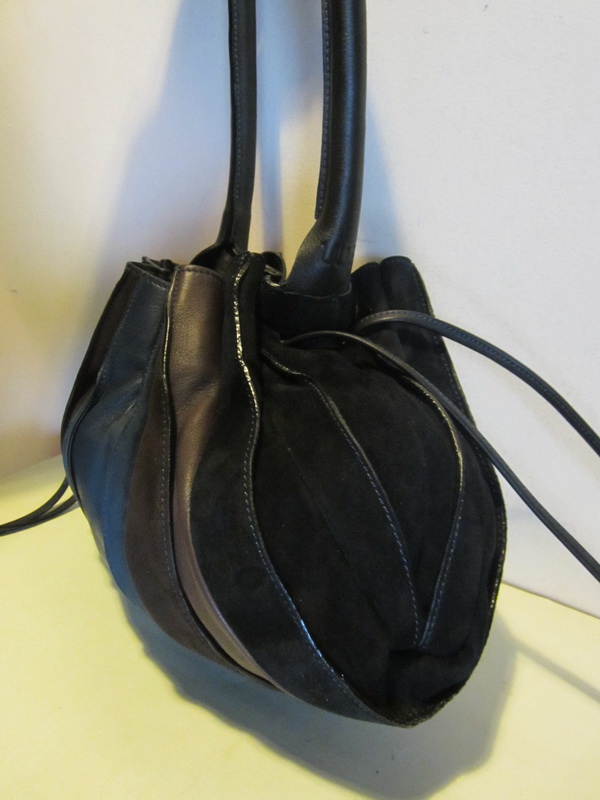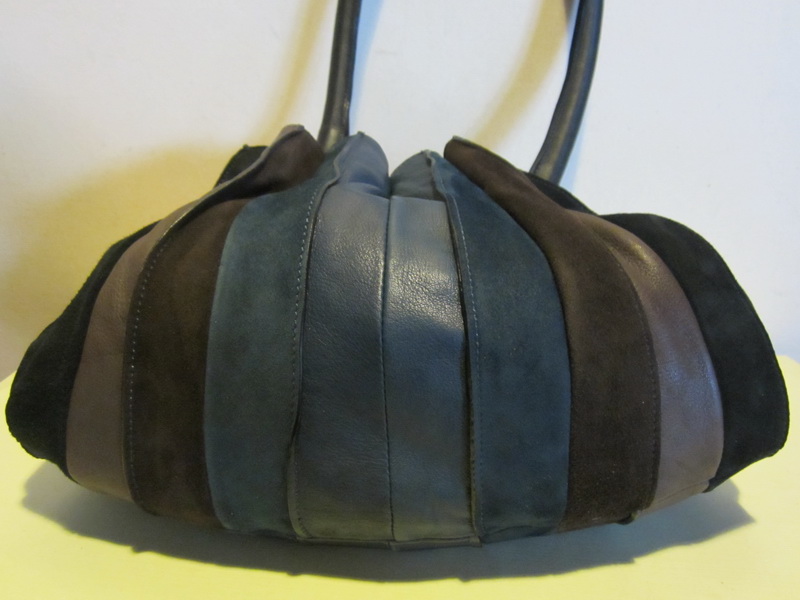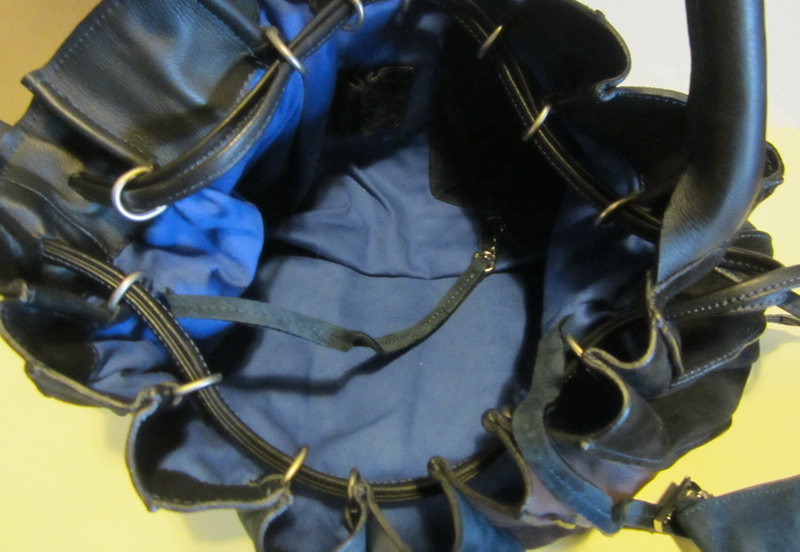 Prachtige suède leren en nappaleren tas, schoudertas, model Abanico van Lupo, Barcelona! Compleet met origineel portemonneetje. Sluit met leren riempjes die dicht gestropt kunnen worden. Stoffen voering in zeer goede staat. 1 groot vak en klein vakje voor telefoon. Ook een sleutelhanger en plaats voor pennen.
Mooie handtas in zeer goede staat.
Beautiful suède leather and nappa leather shoulderbag from Lupo, Barcelona. Model Abanico. With the original coin purse. Half long handle. Closes with leather draw string straps. Fabric lining in very good condition. 1 pocket, small pocket for mobile phone and place for pens. Also a keyholder.
Great bag in very good condition.
Merk: Lupo Barcelona, model Abanico
Hoogte: 21 cm high
Breedte: 30 cm wide
diepte: 5 cm deep; drop 26 cm
Kleur: zwart, bruin en blauw / black, brown and blue
Materiaal: nappaleer en suède leer/ nappa leather and suède leather
Staat: zeer goede staat! / very good condition
SOLD