117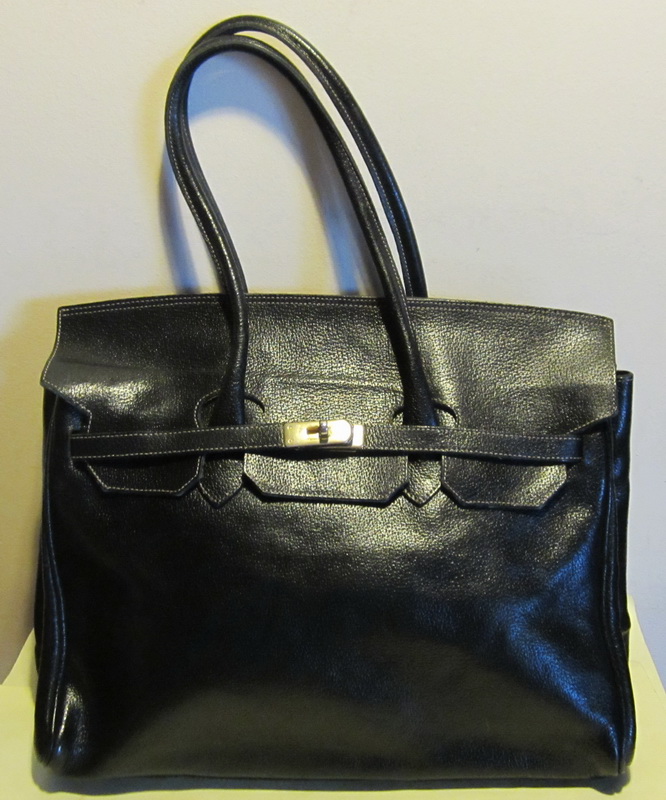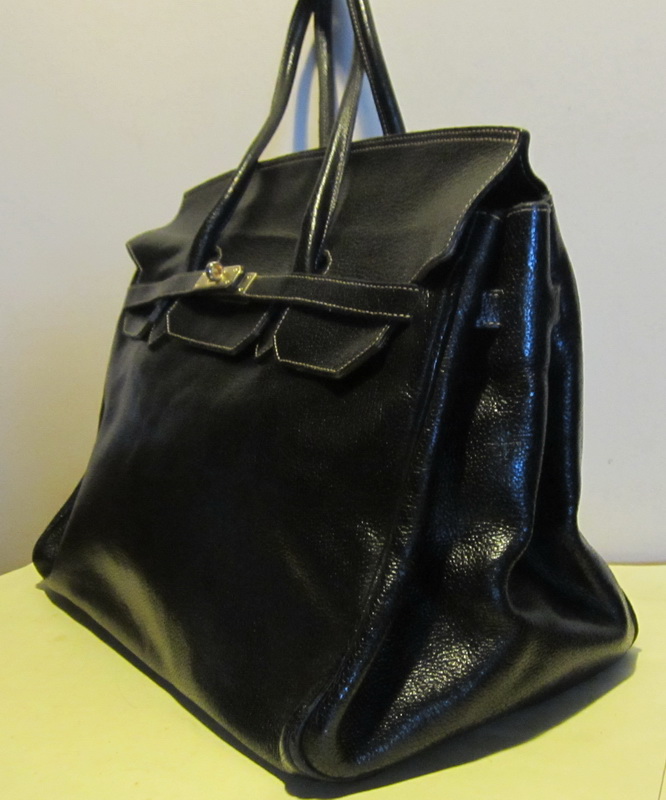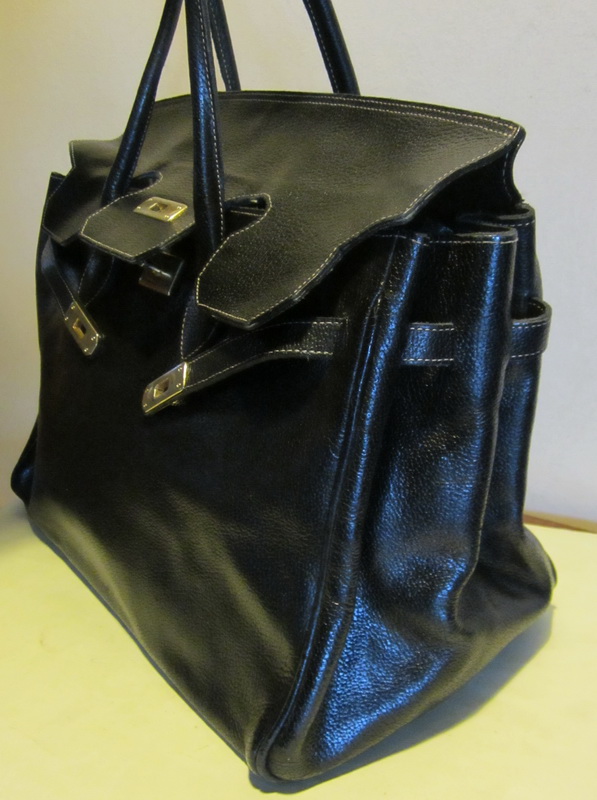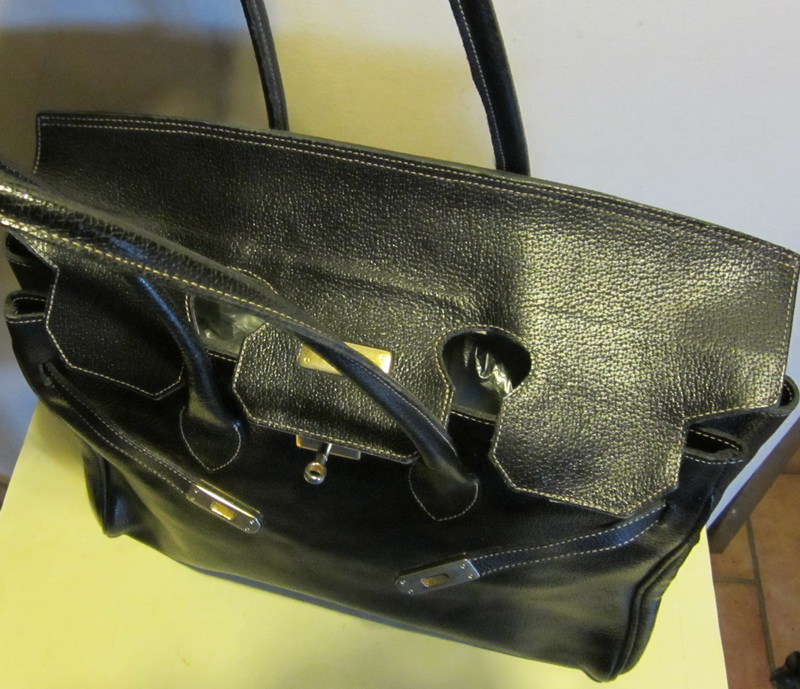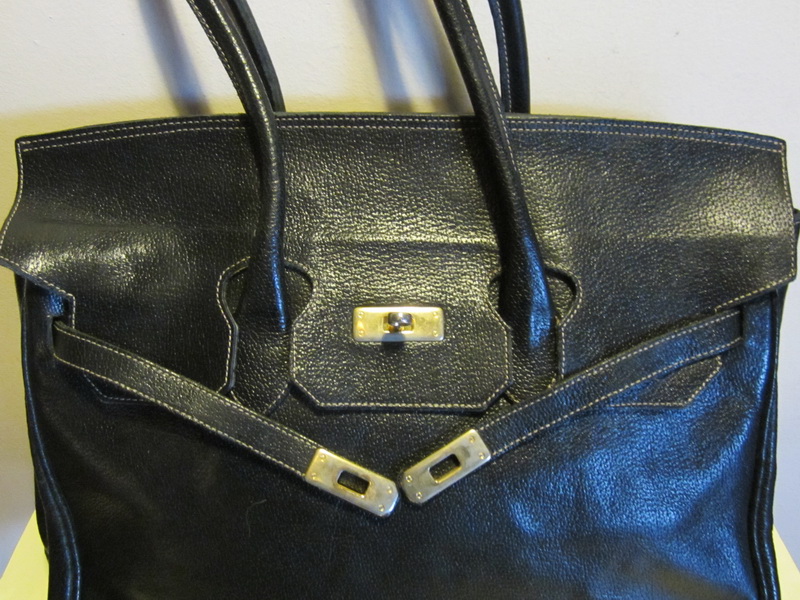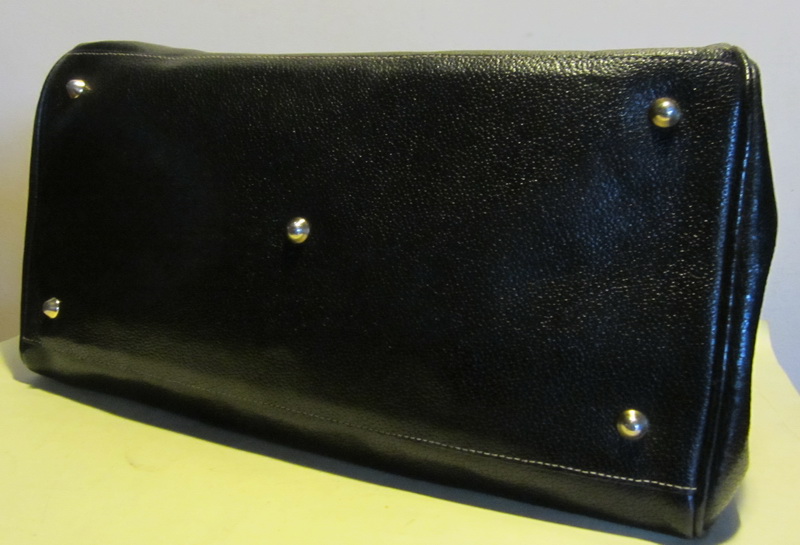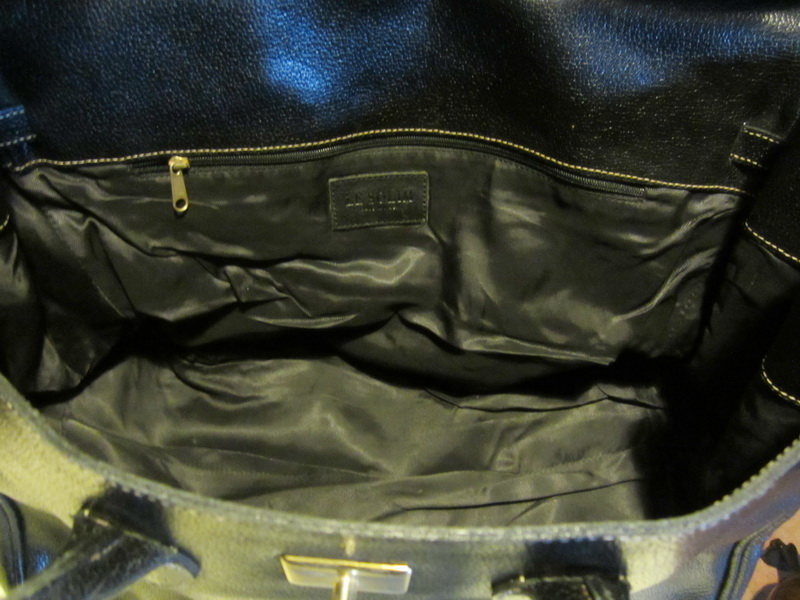 Mooie
zwart
leren handtas, / Kelly model. Korte handvaten! Gekorreld leer . Opent met riempjes en draaislot . 1 supergroot vak en klein vak met rits. Stoffen voering. Goudkleurig metaalwerk met lichte gebruikssporen. 5 metalen pootjes op de bodem ter bescherming.
Mooie handtas in zeer goede staat!

Beautiful black leather handbag, / Kelly model. Pebbled leather. Short handles. Straps and turning snap closure. Fabric lining. 1 big pocket and 1 small zippered one. 5 metal feet to protect the bottom. Gold coloured metalwork with slight signs of use
Great bag in very good vintage condition.
Merk: Le Solim, Made in Italy
Hoogte: 26 cm high
Breedte: 36 cm wide
Diepte: 18 cm deep
Kleur: zwart / black
Materiaal: gekorreld leer, pebbled leather
Staat: zeer goede staat! / very good condition!!
SOLD