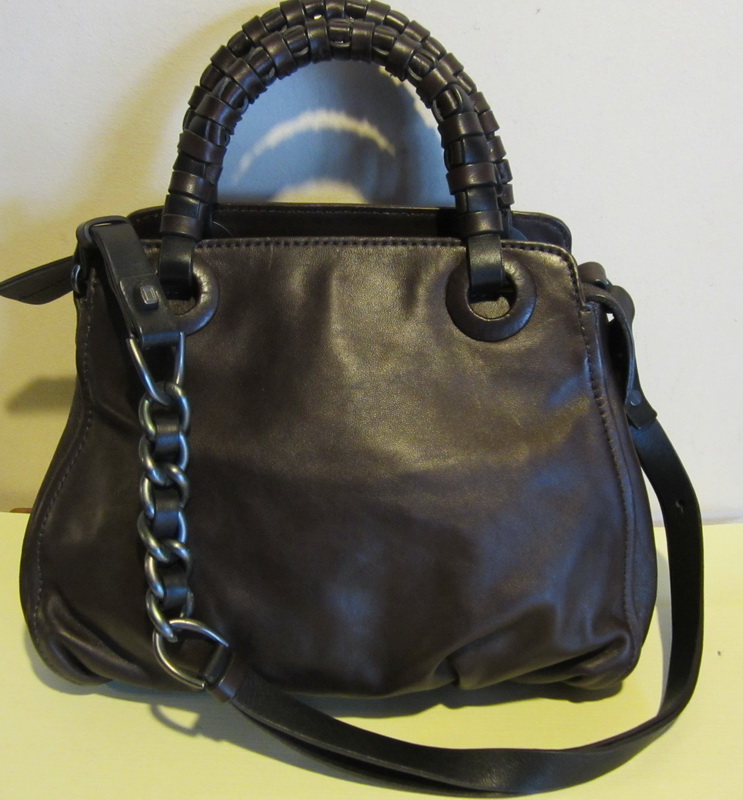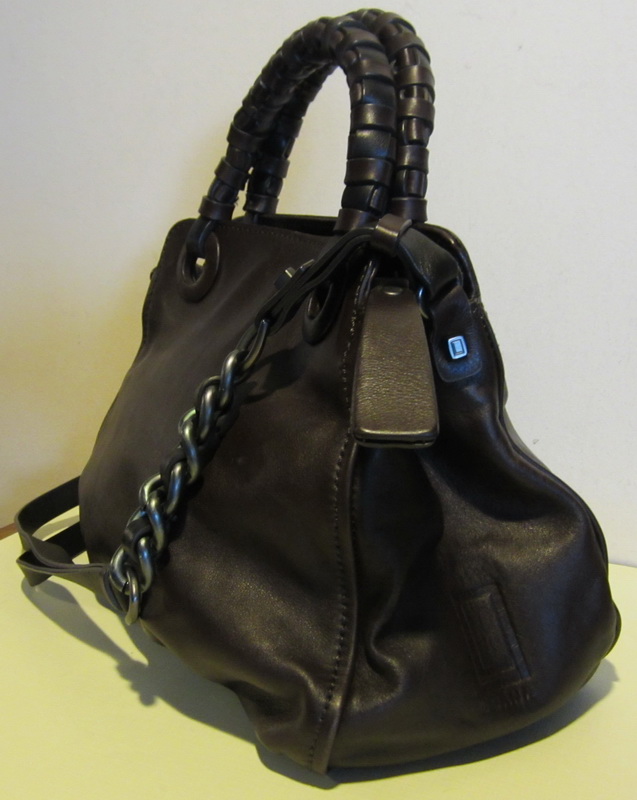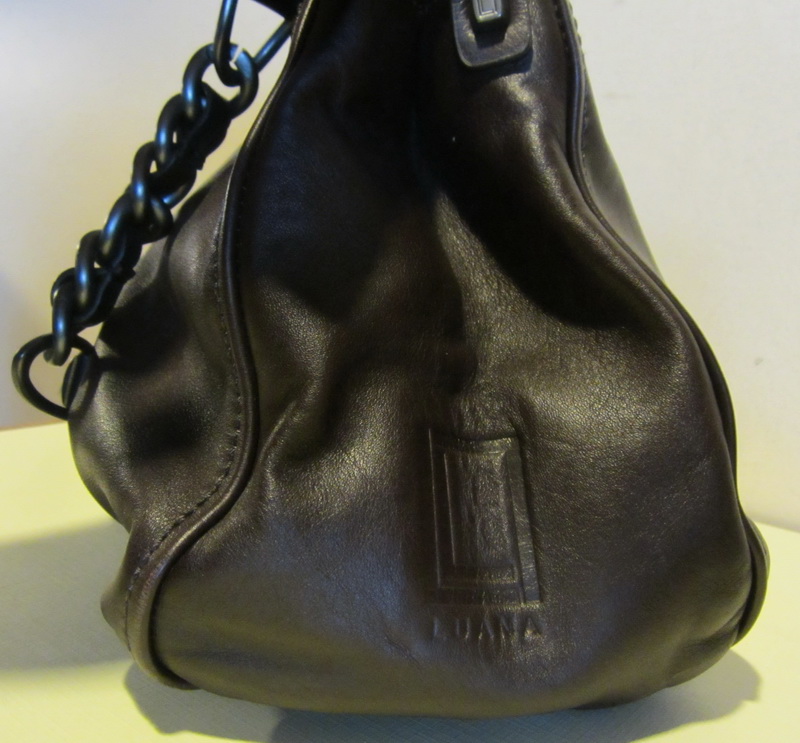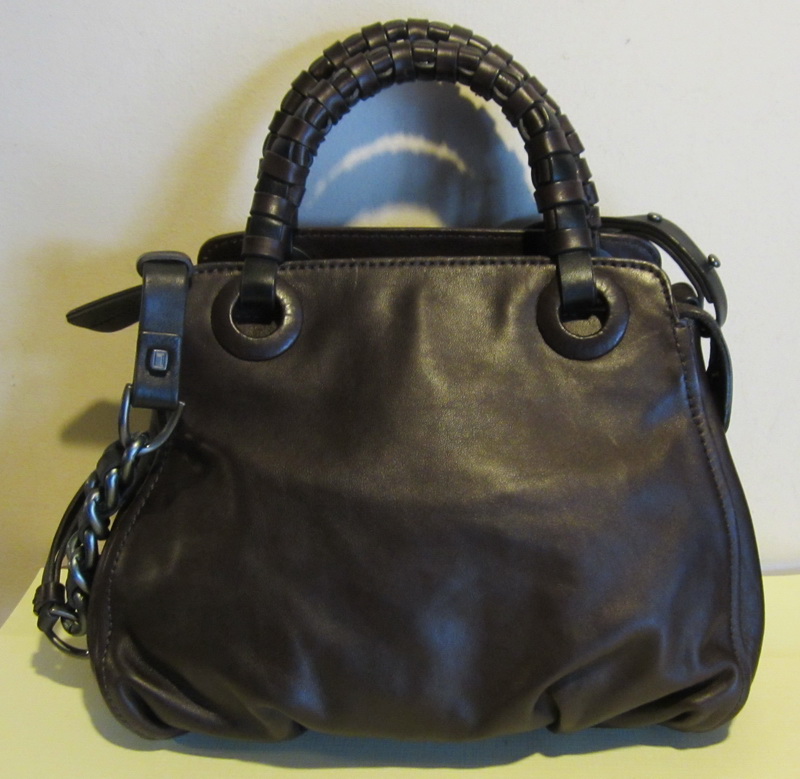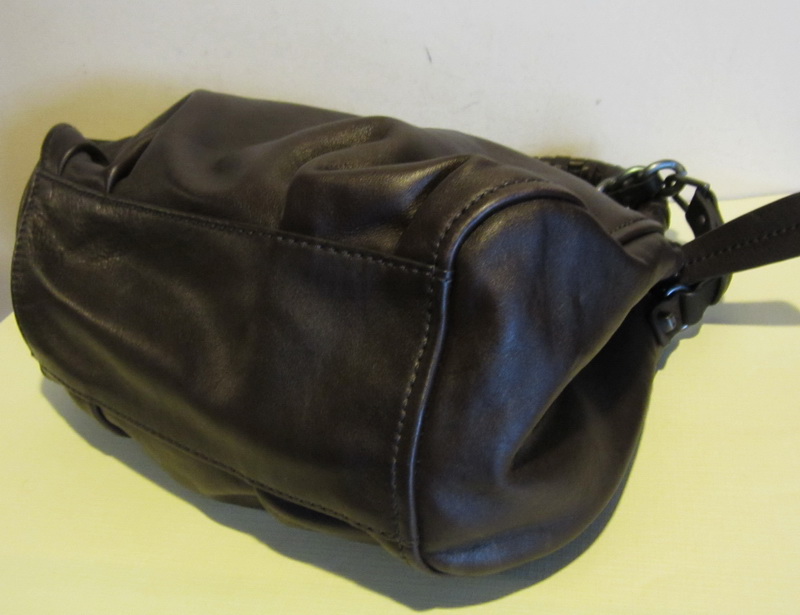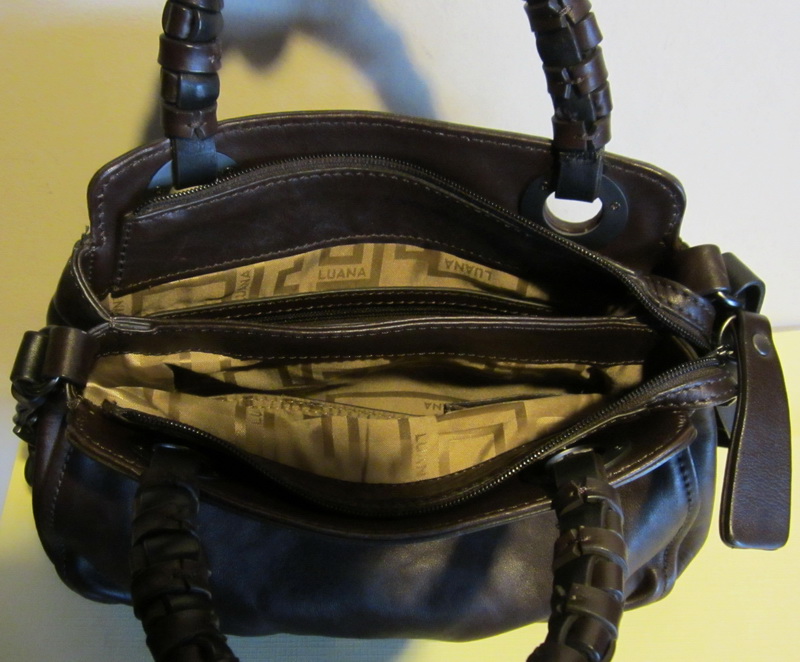 Prachtige Italiaanse boterzachte bruine leren handtas. Korte handvaten en verstelbare schouderriem! Opent met rits . 2 vakken en verschillende kleine vakjes. Stoffen voering met logo. Prachtige design tas met hele mooie details!!!

Mooie handtas in uitstekende staat!
Beautiful Italian butter soft chocolate brown leather handbag, with short handle and shoulder strap. Closes with zipper. Fabric lining with logo all over . 2 pockets, several small pockets. Gorgeous design with superb details!!
Great bag in mint condition.
Merk: Luana, Italy
Hoogte: 23 cm high
Breedte: 25 cm wide
Diepte: 10 cm deep
Drop: 33 of 55 cm
Kleur: bruin / brown
Materiaal: leer / leather
Staat: uitstekende staat! / mint condition!!
SOLD