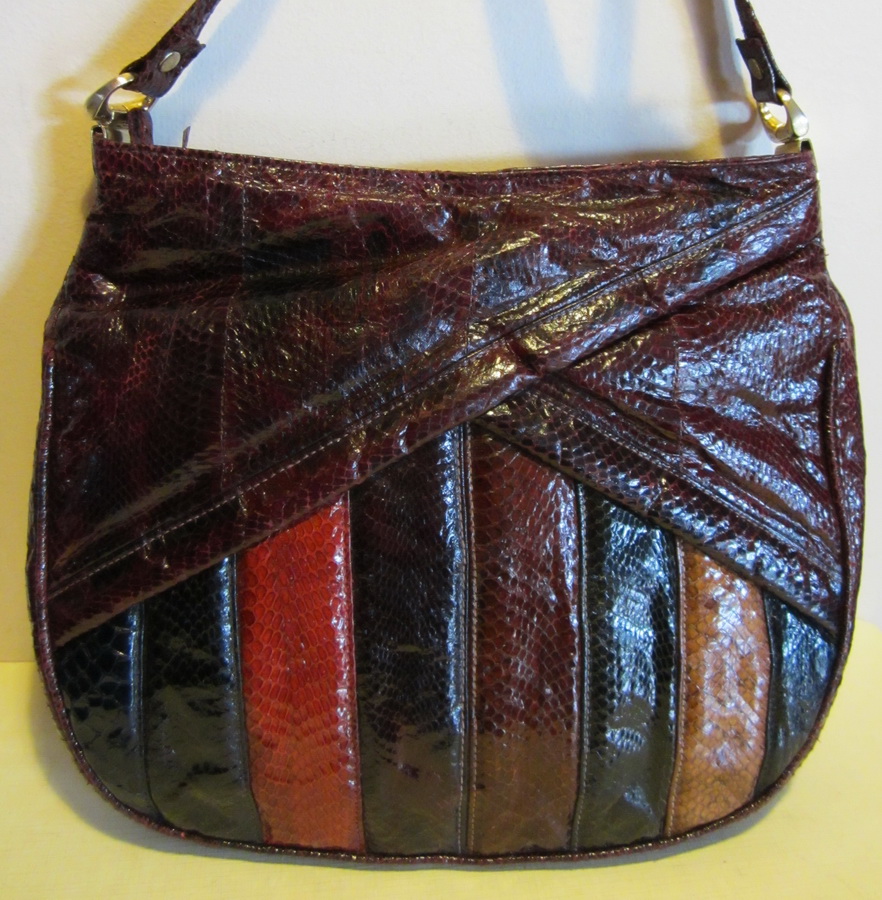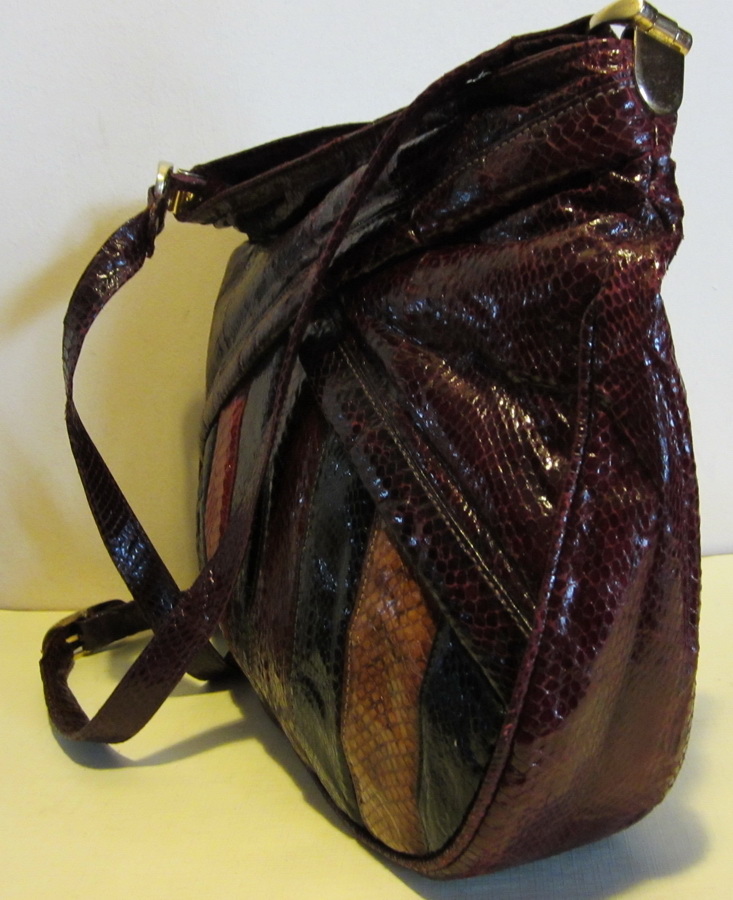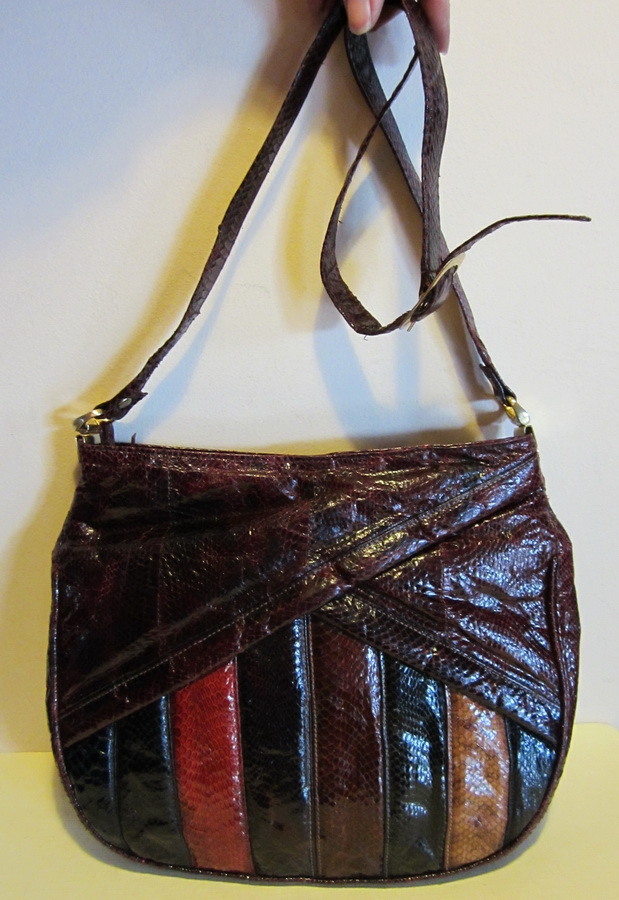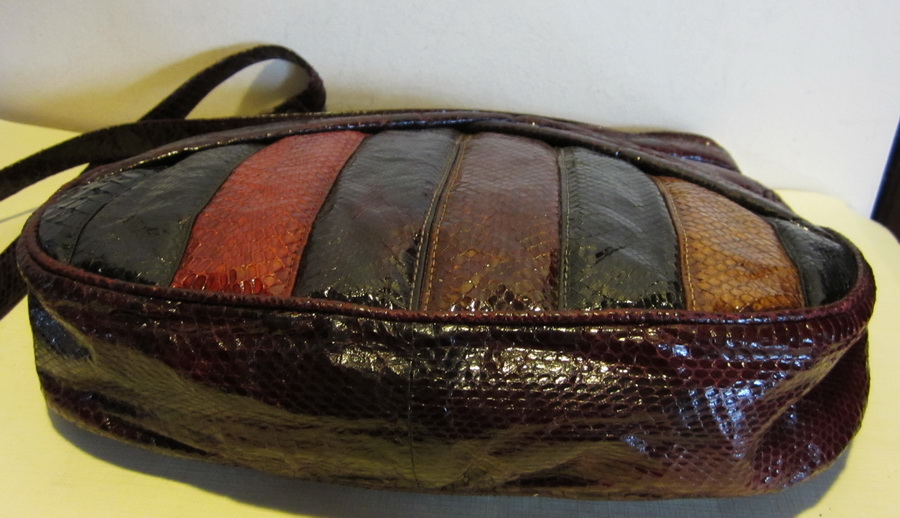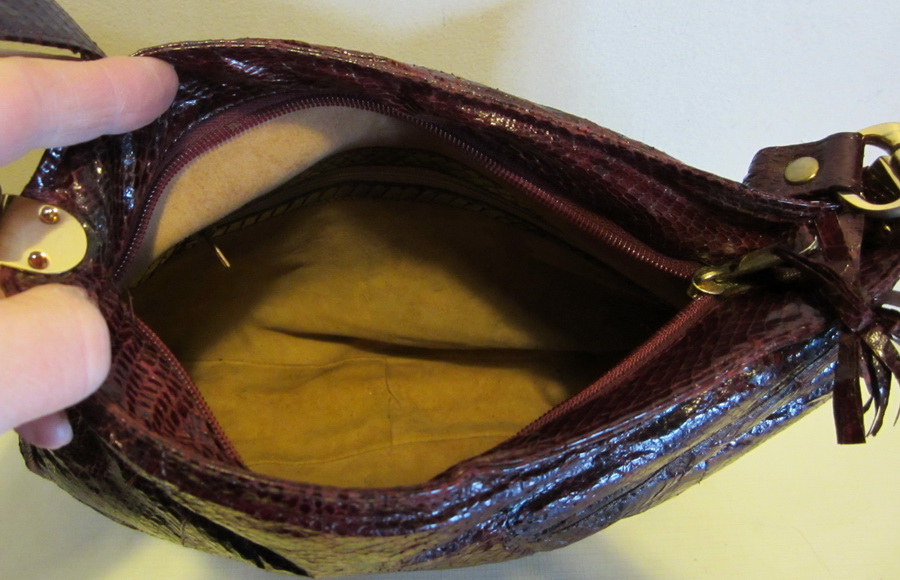 Leuke soepele Italiaanse vintage slangenleren tas, schoudertas met lange verstelbare riem. Sluit met rits. 1 vak binnenin, met klein zijzakje met rits. Stoffen voering met lichte gebruikssporen. Italy
Leuke tas in goede vintage staat!
Great Italian vintage multi coloured snake skin leather shoulder bag. Closes with zipper. Fabric lining with slight signs of wear. 1 pocket and small zippered pocket. Italy
Nice bag in good vintage condition!!

Merk: Italy
Hoogte: 24,5 cm high
Breedte: 28 cm wide
Diep: 6,5 cm deep
Kleur: multi / multi
Materiaal: slangenleer/snake skin leather
Staat: goede staat! / good condition!!
65 euro